September 6, 2023 
Business partners Johnny Hewerdine and Tristan Squire-Smith were looking to acquire a real estate franchise. They went to the Coldwell Banker Canada franchise webpage, filled in a few lines, and hit return. That's how the tale of Beaver Realty began.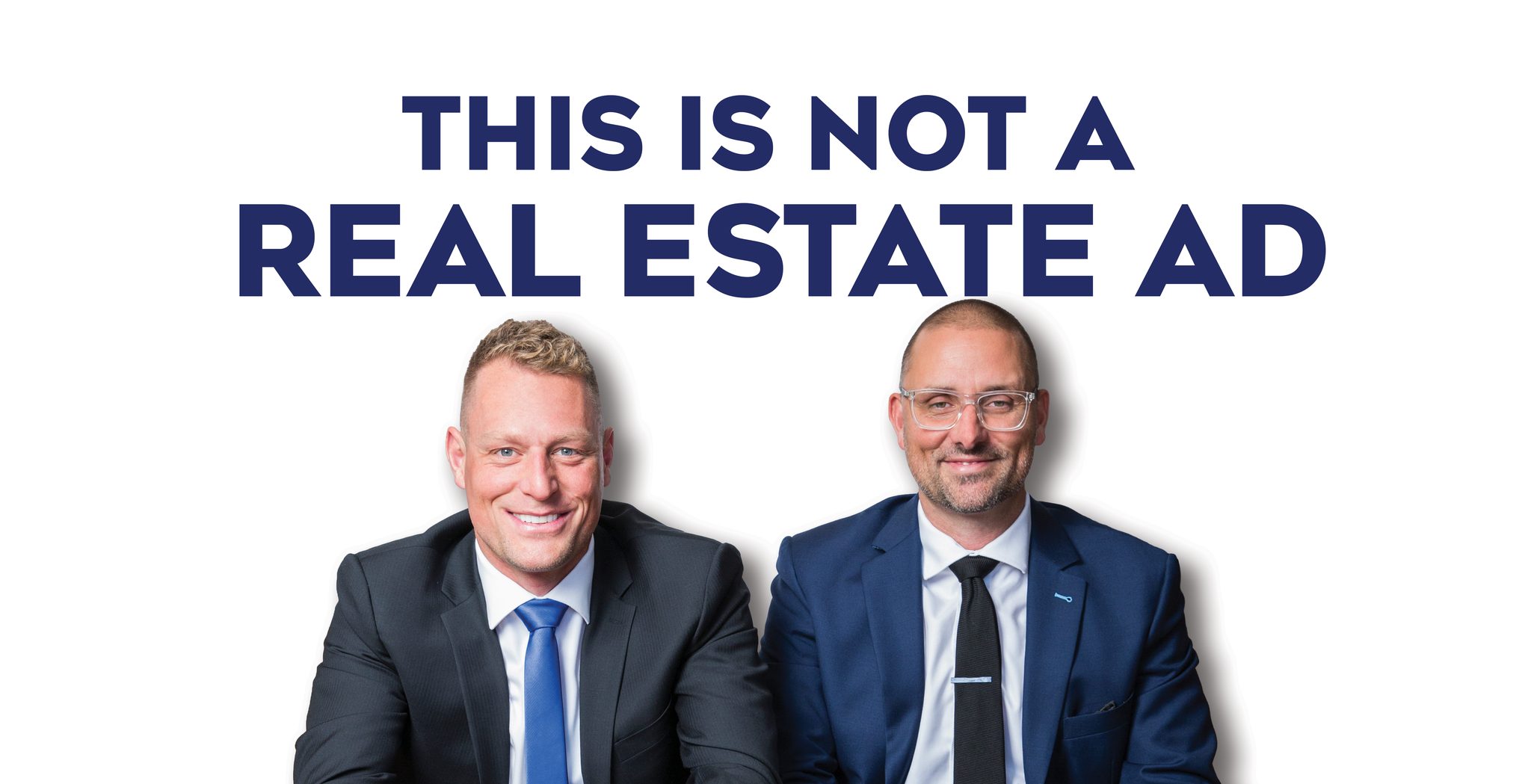 Coldwell Banker Beaver Realty is flipping the script for its real estate brokerage grand opening in London, Ont. Don't be surprised if they throw in a figure-four armlock and a cross-face chickenwing or two, too. 
"We've got some live wrestling ready to rock," says Johnny Hewerdine, Beaver Realty Broker of Record. "The last match is scripted very much like Hulk Hogan, like Hulkamania. We call it Beavermania. It's going to be for all the Beavermaniacs out there—an event of music and magic and wrestling." 
As if to pile-drive home his point, Johnny adds: "This is just our own thing. We're doing our own thing."  
Business partner Tristan Squire-Smith takes the tag: "This is our sense of humour anyway. It's not like we're trying to make something and create an image. This is who we are." 
Making a splash in London, Ont., real estate 
Johnny and Tristan believe that bona fide real-estate credentials wrapped in fully bloomed personalities served with heaping helpings of entertainment is the recipe to attract the clients they want to attract, and who want them. Transaction, in this way of thinking about the business, gives way to experience.  
"You can be professional and highly competent and still bring a sense of levity to the serious situation of real estate," Tristan says. 
"The real estate world can be wound very, very tight," Johnny says.
"We get the job done. We know what we're doing, don't get us wrong. But we'd just as soon be the real guys we are and create an experience that our customers absolutely love. It's a big investment and a big sale, and there are some tough moments with negotiations, but it doesn't have to be as scary as everyone says."
Beaver Realty swims in pop culture
To start to enjoy the Beaver Realty experience, look no further than their typical listing videos on Facebook. (Spoiler: there's nothing typical about the videos.) One features a mascot beaver that has infiltrated the house, staying one step ahead of the videographer. Another is takeoff on a Sopranos episode.  
Cartoon characters appear. An unexplained gasoline fireball transition recurs. When a door opens, it sounds like it. Johnny and Tristan routinely make appearances. They actually do the filming and editing.  
"We do the videos ourselves with our own technology," Johnny says. "We add some comedy just to keep people engaged and to get more eyes on the listing. Our clients are, like, we can't wait for you to do this for us, and we get full permission to make the video entertaining."  
The singularity of Beaver Realty is right there in its moniker. 
No other Coldwell Banker Canada brokerage carries the name of an industrious rodent that is:  
steeped in the folklore of the country

 

transmitted on TV by the

Hinterland Who's Who

public service announcements ("…if you'd like more information about the beaver…")

 

minted on the national currency, and 

 

referenced on Jeopardy.

 
The beaver is everywhere. Which helps when you're trying to come up with a name that resonates for a real estate brokerage. 
"If you're in or around London, Ontario, you'll see coats of arms at the university and at local schools and other areas, and they reference the beaver," says Tristan. "The Canadiana thing becomes subconscious and gives us an endless supply of material. Plus, it's an animal. People love animals, right?"  
The beginnings of Beaver Realty 
The tale of Beaver Realty began two decades ago in the water at The University of Western Ontario in London. That's where, as members of the university swim team, the friends met. Johnny studied languages ("I majored in partying"), then worked as an electrician, and went on to assemble and grow the successful and massive Middlesex Swimming organization. Johnny got his real estate licence in 2017 and worked with an independent broker as well as with another Coldwell Banker brokerage. 
Tristan has degrees in chemistry, languages, nursing, and business. He continues to work as a registered nurse in a long-term care facility. He has a U.S. patent on a device to prevent ear infections. He's the author of The Wrinkly Ranch: Unbelievably funny, shocking and poignant anecdotes of work and life in Long-Term Care. Tristan got his real estate licence in 2021.  
The two entrepreneurs still swim in masters competitions. They took the plunge into real estate by opening their co-owned brokerage in June 2023.  
"We're both entrepreneurial and both fascinated by real estate and property," says Tristan. "Johnny has built a successful business and sold it. My healthcare background means I am a strong advocate for my patients and my clients. We've been responsible for budgets and HR and worked with boards of directors. Between us, Johnny and I have a great set of transferable skills not only for our clients but to support other brokers and realtors, as well."  
Coldwell Banker franchise inquiry 
The pair landed on their corporate home after reaching out on the Coldwell Banker Canada franchise webpage about acquiring a franchise. From there, they met with Paul Abbott, Vice-President, Franchise Development, Ontario. The duo interviewed different brokerages, narrowed the list down to two and, in March 2023 or so, chose the company with the north star in its logo.  
"We feel more at home at Coldwell Banker," Johnny said. "There's a business mindset, and they've added a lot more stuff like CB Ignite."  
(CB Ignite is a custom broker and real estate solutions platform provided to brokerages at no cost.) 
Coldwell Banker Beaver Realty joins Coldwell Banker Power Realty in serving clients in London, the surrounding area and southwest Ontario. 
Business growth for Beaver Realty
Ambitious growth is on the agenda for both Johnny and Tristan.
"We'd love to have a brokerage with a young group of agents who are fully supported in their creativity and do a great job offering amazing service to consumers in London," says Johnny.
Supporting that creativity by offering agents efficient systems, processes and technology is also a priority, says Tristan.
"We want to back up that public image with solid, real estate infrastructure," he says.
That duality to Coldwell Banker Beaver Realty—personality on the outside, perspicacity behind the scenes—is the dynamic of the duo.  
"Sure, some people might not like what we do, and they can pretend that we're just fooling around and we're jokers," says Johnny, "but, come on, you don't get where we are by fooling around. Billboards going viral, being on TV, on radio, in newspapers and podcasts, and doing innovative and dependable work for our clients, doesn't just happen.  
"It takes some serious skill and some serious hard work, and here we go!"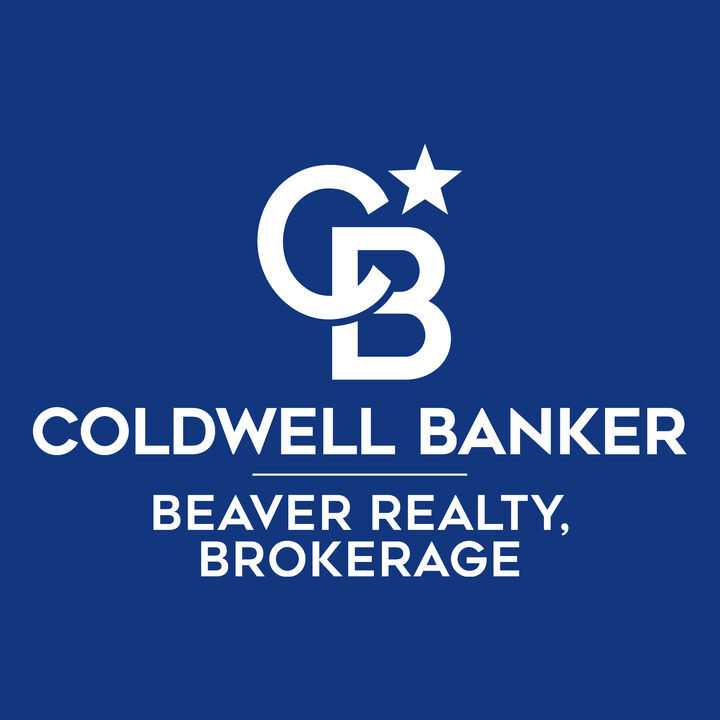 Editor's note: the pic at the top of the post shows a Beaver Realty ad featuring Tristan Squire-Smith, left, and Johnny Hewerdine, right. We couldn't find a natural way to include in this post the musical fact that Johnny is a skilled Irish tenor banjo player. We apologize to Johnny for this failure. Beavermania happens Sept. 30, 2023, at 521 Burbrook Place in London. If you'd like more information about Beavermania, or reservations, text (519) 319-0224.