May 19, 2023
Consumer confidence among Canadians continues its upward trend thanks in large part to the improving sentiment around the value of the real estate where they live.
That's one key takeaway from the latest Bloomberg-Nanos Canadian Confidence Index.
"With a score above 50 points on the 100-point diffusion index, Canadian consumer confidence is in positive territory," said Nik Nanos, Chief Data Scientist, in a released statement on May 15.
"Of note, this trend has primarily been driven by more positive views on the future value of real estate which is up 12 points in four weeks."
The independent numbers from Nanos sparked comments across the Coldwell Banker Canada brokerage network, starting in:
Victoria
Mark Rice of Coldwell Banker Oceanside Real Estate said consumer sentiment in the Victoria market is running "quite a way further up the confidence track."
Rice said the Bank of Canada's recent decision to hit the pause button on interest rate hikes has meant a green light for the Victoria market.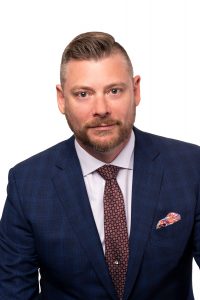 "Don't lock in, get yourself a variable mortgage and you're buying at the low and then the value of the house is going up and the cost of borrowing for the house is going down," said Rice. "I feel very much that's what's driving the market here now. As soon as the rates stopped moving, the second the Bank of Canada did not raise the rates, as soon as they stopped raising rates, the market took off."
Rice said lower rates would see more sidelined buyers able to qualify and re-enter the market, but a stable rate, he said, even a stable rate at the relatively high level in place now, is key to maintaining momentum.
"No, it doesn't have to go down, it just has to stay the same now," he said, "because people can feel confident that it isn't going up. When rates are changing, people are leery of the change."
Rice said the prevailing sentiment in some parts of the Victoria market is that "if we've reached the top of the index regarding interest, then that argument could be taken to the next step to say we're at the bottom of the price index. And as rates shift back down, purchase prices are going to go back up with it."
Winnipeg
Jay Gajjar of Coldwell Banker Canada Elite Realty said he is seeing "more serious buyers coming out right now compared to the last six months."
Gajjar, whose brokerage opened in February of 2023, said the keenest attitude toward the improving market is centered on available homes closer to the average price range of approximately $300,000 to $550,000.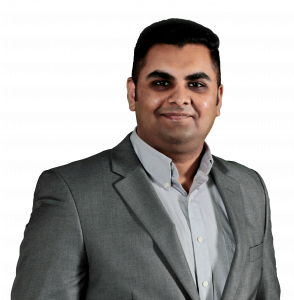 Gajjar said an interest rate that does anything but rise will translate into more confidence in the Winnipeg market.
The expectation is that once there are more news reports about interest rates dropping, or stabilizing, there will be a big improvement in the market, he said.
Gajjar said the average house price in Winnipeg will increase. Faced by growing numbers of potential buyers not bound by interest rate jitters, sellers will "eventually start listing their homes at higher prices."
On April 12, the Bank of Canada announced that it would hold steady at 4.50% its key interest rate. The central bank is scheduled to make its next policy interest rate decision on June 7.
Ottawa
Nick J. Kyte of Coldwell Banker First Ottawa Realty said growing confidence in buyers is tied to the perceived stabilization in interest rates, even in an environment of enduring low housing supply.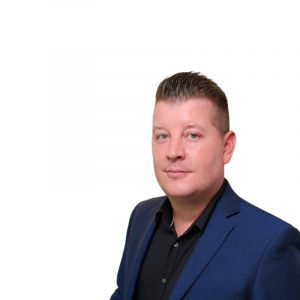 "The average residential sale price is expected to continue to rise," said Kyte. "We are seeing low inventory, fewer properties being placed on the market, and buyers seeing an easing with interest rates, which are hovering around 4.49% for a five-year fixed mortgage."
This is sparking the confidence that will help turn spectators into buyers of their next home or investment property, said Kyte.
"Ottawa remains a safe and stable economy for real estate investment," he said.
Bloomberg-Nanos Expectations Index
The weekly Bloomberg-Nanos Expectations Index is based on surveys for the economy and real estate prices. The real estate question is: In the next six months, do you believe that the value of real estate in your neighbourhood will increase, stay the same or decrease?
In the current report, opinion about that question broke down like this:
Increase: 42.3%
Stay the same: 38.2%
Decrease: 15.8%
Unsure: 3.7%
One month ago, the Increase finding was at 30.4%, Stay the same was at 42.2%, Decrease was at 23% and Unsure was at 4.4%
The latest findings were based on a random telephone survey of 1,158 Canadians, 18 years of age and older in which the margin of error is plus or minus 2.9 percentage points, 19 times out of 20.
Coldwell Banker Canada
Coldwell Banker Canada market experts are part of a national brokerage system itself part of an international Coldwell Banker network with 100,000 agents, 3,000 offices and 40 locations. Dig into more of what Coldwell Banker Canada offers you.