Broker-Owner Colin Hartigan's real estate franchise based in Fort McMurray, AB, has changed its name. Introducing: Coldwell Banker United. A name change can be a watershed event. It's a time for taking stock. Colin got his real estate and broker's licences in 1998, then started his independent Plaza Commercial Realty, joined RE/MAX in 1999 and then moved to Coldwell Banker in 2006. His business is approximately 90% residential, 10% commercial.  On the occasion of the new name, we caught up with Colin. He shared thoughts on going United, being a Zellers kid and expanding his Coldwell Banker business. He also shared the one word he believes is the most important in real estate.  
What follows is a lightly edited version of the conversation. 
Home 
Q: You say Fort McMurray (444 km northeast of Edmonton) is home for you. You don't always hear people say Fort McMurray is home home. Some folks come to McMurray to make their fortune… 
CH: …and they leave. 
Q: And they leave. Why is it home for you? 
CH: Well, I've been here since 1986, so I grew up here. I've developed strong roots in the region, and I have a strong business network in the community. I've worked hard to build a strong reputation.  
My dad was the manager of the Zellers franchise. He started as a stock boy and moved his way up. We moved here in 1986 from Victoria. I was 14 years old. By then, I had lived in 16 different communities because of my dad's transfers.  
Q: What do you know about the word "home" that others who have not moved around as much might not know?                              
CH: When we were in Fort McMurray, my dad took a job managing the shopping centre. It was a relief. I finally got settled. Now I could develop lifelong friendships. Having lifelong friends makes it home. It's all about the people, right? It's about the people, not where you're at. 
Coldwell Banker United  
Q: What made you change the name of your brokerage from Coldwell Banker Fort McMurray to Coldwell Banker United?  
CH: In a way, we were forced to change, to be honest. The geographical boundaries in the province have been eroded due to technology. As a result, we can take listings in other locations in the province. And when we put the For Sale sign on the front lawn, having Fort McMurray on our trade name just wasn't going to work any longer. The everyday realtor doesn't want to be geographically bound any longer. The data and the technology are available to most agents across the province. 
That's why we're opening an office in the Lac La Biche market (290 km south of Fort McMurray) on Aug. 15, and in the Cochrane market (35 km northwest of Calgary) on Sept. 1.  
Team player agents 
Q: Who's the type of agent who succeeds with you as a leader? 
CH: Someone who's a team player, someone who is open to sharing. It doesn't mean that they can't keep their business strategies confidential. But I'm definitely looking for someone who, when we say we're going to do a community event, steps up, someone who can show the community that we work together to sell houses.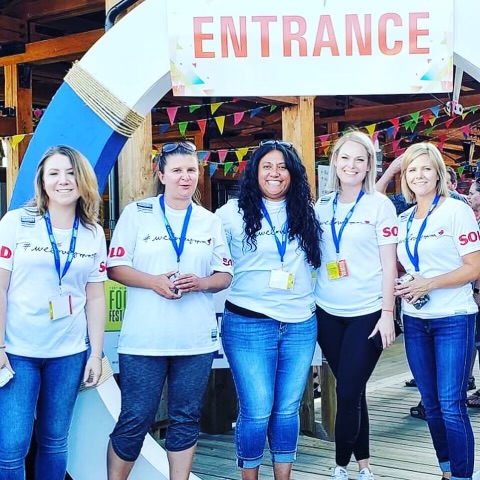 Q: What else does that agent need? 
CH: I think they need training. They need mentorship, they need coaching. They need someone who's got their back and someone who they can communicate regularly with on the phone or in-person in day-to-day scenarios—contracts, forms, those types of things. So, the competition will be who's going to deliver the full-service experience for that agent, with proper training and not doing it all virtually. Because virtual real estate isn't for everybody, right? 
Q: Does that help explain why you chose the word United for your new name?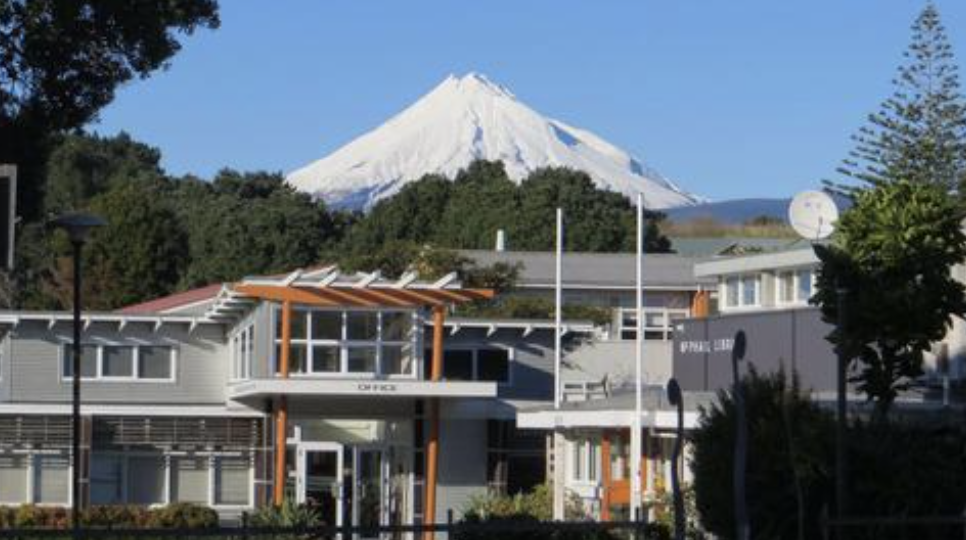 CH: Let's go back a bit. In 1991, I lived for a year in New Zealand as a Rotary Club exchange student. That year in New Plymouth changed my life. I went to a school called Spotswood College, and our rugby team was Spotswood United. I really like the concept of a team. In our office, each agent is competitive with others, but we have a strong team culture where we can all jump in the same boat and row in a similar direction and still have success. In a brainstorming session, Cheryl Tang, who is one of our agents, said it, too. As soon as she said it, it all made sense and away we went united on our name change.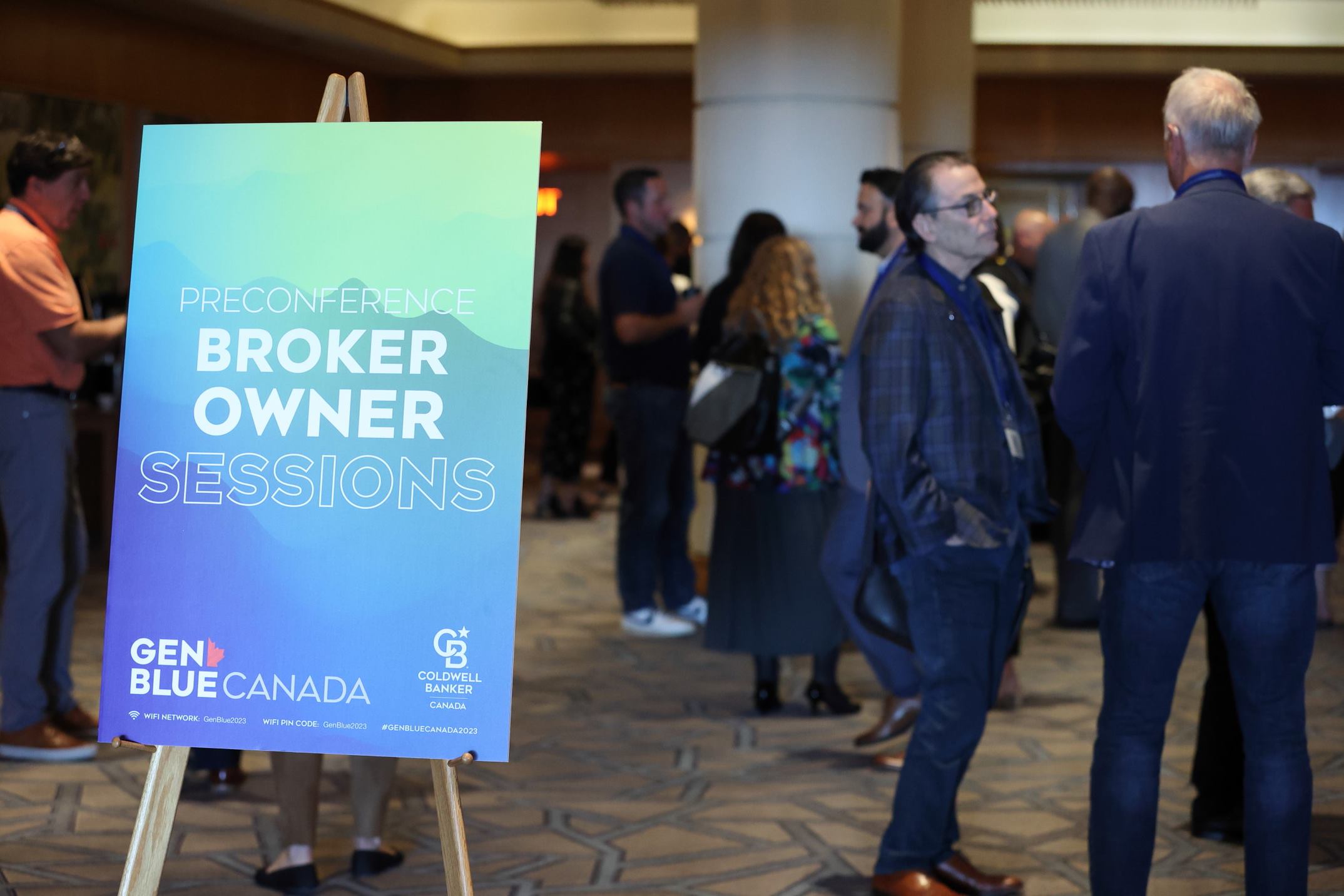 Coldwell Banker Canada  
Q: Speaking of change, what has changed most about Coldwell Banker Canada in the last couple of years? 
CH: We have obviously had some other wonderful colleagues in the business who have come and gone. We've lost some and we've gained some over the years at Coldwell Banker. I think, up until recently at [the Gen Blue Canada conference in] Vancouver, we went through a phase where there wasn't a lot of interaction between the owners. It just didn't happen. We're heading in the right direction again. The new owners want to see success in the Canadian market.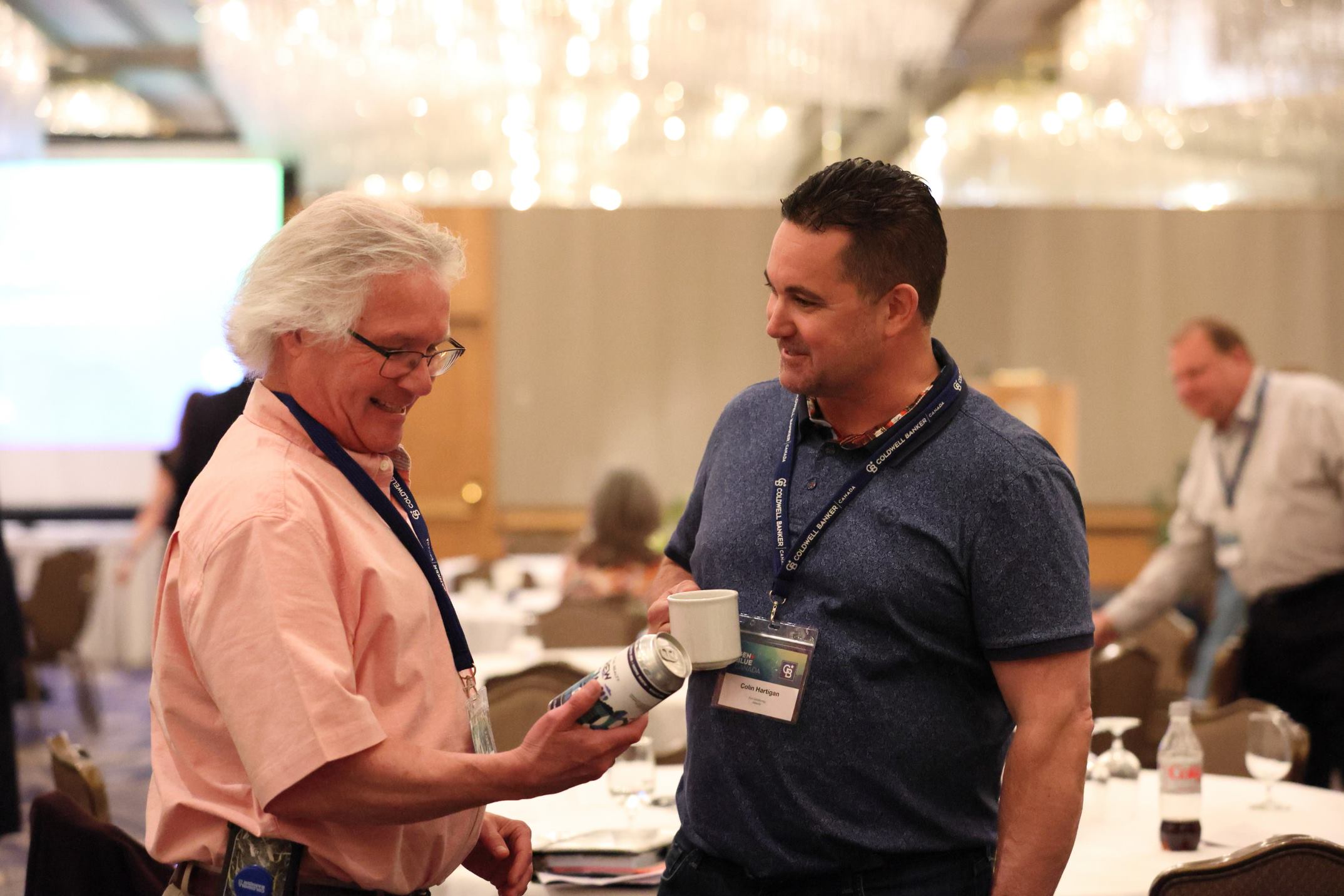 Fort McMurray 
Q: What is one thing about Fort McMurray that you know that others do not? 
CH: I'll give you two. The first is how awesome the people are. Most people who live here are from somewhere else. When you go to a community event, there's more enthusiasm and collaboration because we're all here from somewhere else. It's the opposite of being insulated from others because you're from somewhere else. And the other thing that might surprise some about Fort McMurray is how beautiful the outdoors is. It's really, truly off the charts."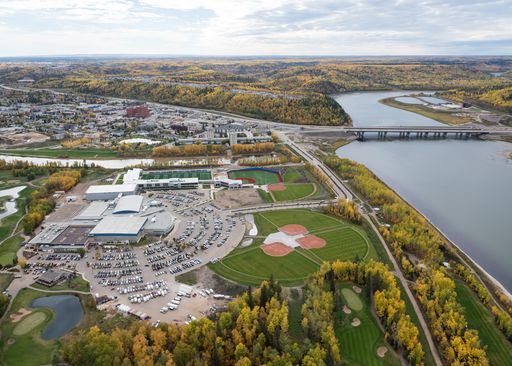 Advice for life, business 
Q: What's a piece of advice for life or business that you cannot forget, and who told it to you? 
CH: Barb Wadell was her name. She worked for RE/MAX Fort McMurray. She told me that when it comes to real estate, there's only one word that matters: consistency. Let's be honest, we all struggle with consistency in our lives. It could be consistency about exercise, getting up on time, doing open houses on the weekend, sitting your office duty, or whatever. Consistency is the one thing we all chase. Doing something right once is not the same skill as doing it right again and again and again. And again. In business, if you consistently treat people well, and if you consistently follow your own path, you'll have lots of success. 
Can I give a shoutout to Gary Hockey, too? I haven't met anybody else quite like him in real estate. The shake of the hand. His word was his word. He backed up everything he told me. He would call me often and ask me, "how are you doing, kid?" Just a lot of simple things, nothing complicated, but I knew he was there supporting in the background. 
Q: What are you watching or reading or listening to these days that other people should be? 
The book I've recently been reading is called The Grief Recovery Handbook by John W. James and Russell Friedman. Through COVID, and as we all age, and with the addictions issues that are out there, we are dealing with a lot more grief. There's enough stress with the economy. There's been a lot of tough psychological stuff in the last several years. And that's changed a lot of people. It's important to learn how to deal with grief.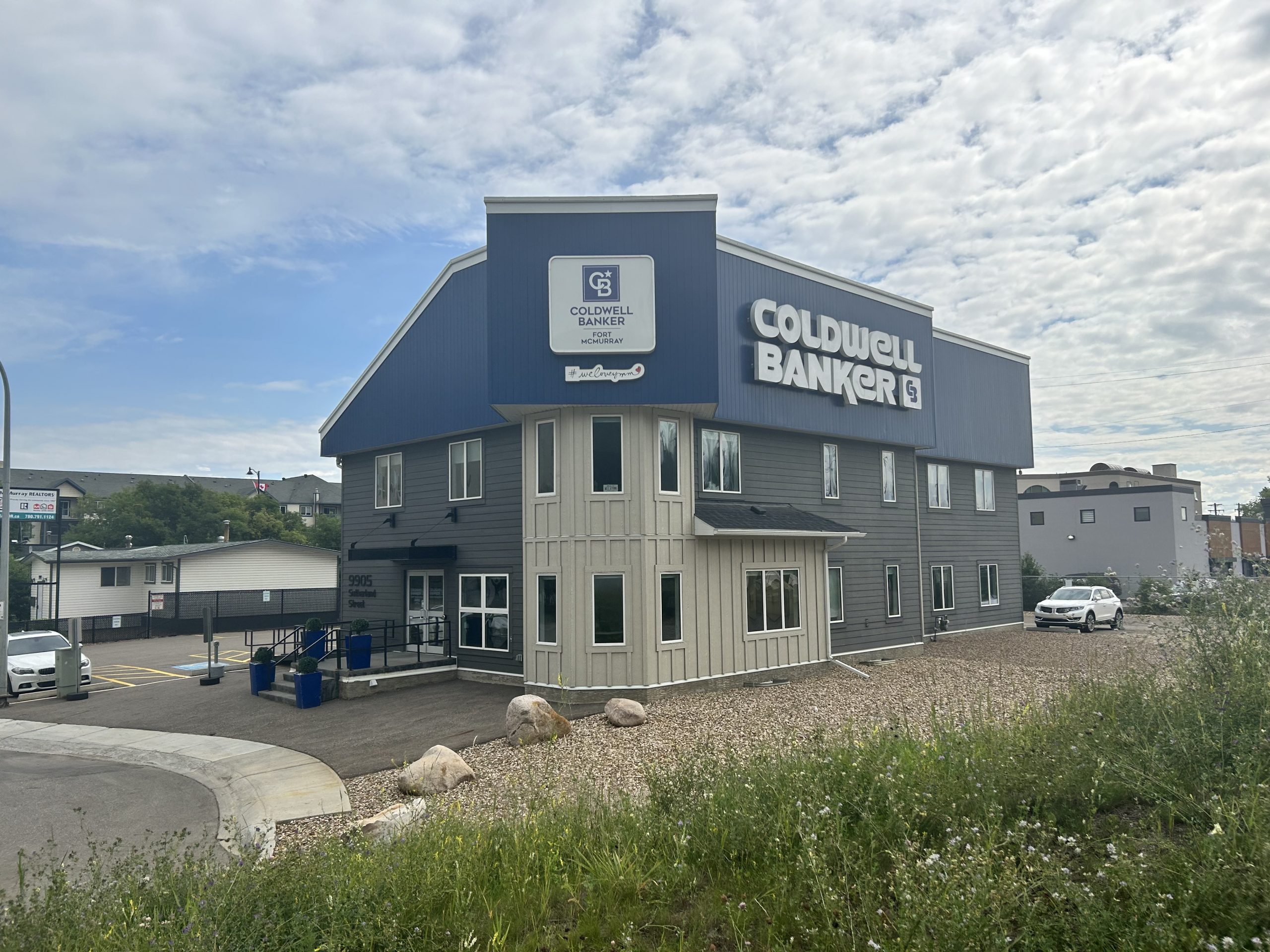 Q: Fort McMurray itself has faced some adversity, as you know from up close. 
CH: After the economy started to drop in 2015, we noticed there was a lot of negativity in the air. We wanted to do something about it. We came up with the #weloveymm slogan and hashtag. It was something we could all rally around during the wildfires in 2016 and the floods in 2020. I am very proud of what that social media campaign accomplished. 
Q: What are your goals looking ahead? 
CH: I have two goals. My sons are 19 and 20. One is about to go to college and the other one is still working. My goal is to get them out of the door safely and to be good humans no matter what they do. Goal No. 2, business-wise, is to continue to build our team and culture where people are having fun. At the end of the day in this business, if people aren't having fun, then, who wants to be part of it? My goal is to really work hard to see if we can grow our brokerage and make sure that we're having fun, too.