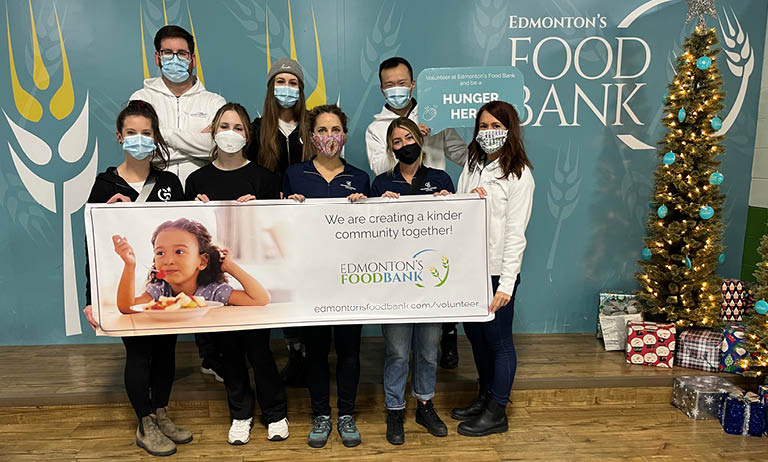 Author: Courtney Riley
Published by: Bailey DeRudder
Coldwell Banker Canada recently trialed a new endeavor with our corporate team, and I am thrilled to have now been a part of two successful volunteer days. This is the first time I have ever been a part of corporate volunteering and I now truly recognize the tremendous value that it can bring to a workplace, especially when the causes are so important to us. Our St. Albert office and Burlington office have decided to focus our volunteer efforts on local animal rescues and local food charities to give back to our community in a way that best aligns with our company and our corporate culture.  
After these volunteer days, the emotions I had can be described as light and motivated, light because I was just in such a good mood and motivated to work even harder at my job!  That's when I decided to do some research on the topic and wasn't at all surprised by my findings. There are so many benefits that accompany corporate volunteering both to employees and to the company, all of which I experienced first-hand.  
What is Corporate Volunteering? 
Corporate volunteering is when businesses encourage and enable their employees to give back by donating their time to community causes together and as a team. This is usually done on company time and/or with company resources.  
Corporate volunteering contributes not only to a business's corporate social responsibility, but also to their employee engagement strategy. It's all about making the world a better place while building a more engaged team who values their workplace.  
What are the benefits of Corporate Volunteering to Employees? 
Corporate volunteering provides employees with a tremendous number of benefits which not only translate to the workplace, but also to their everyday life. Corporate volunteering strengthens relationships among colleagues and helps employees develop their soft skills, increases their wellbeing, and improves their mental health.  
Relationships Among Colleagues 
Although colleagues often socialize at work, on their breaks, or even outside of work, nothing bonds people together the way volunteering does. Volunteering is one of the best ways to form and nurture positive relationships among employees. Working together on something meaningful can foster deeper connections than working together on a work-related project.  
Corporate volunteering creates a sense of teamwork and connectivity that causes employees to truly value their workplace. They'll look forward to coming to work and be excited to work on projects with their team!  
Soft Skills 
Soft skills are non-technical skills that can make you more successful in the workplace. Some examples include things like communication, teamwork, problem-solving, time management, and empathy, among others. To flourish in your career, developing these soft skills is essential.  
In the workplace, employees can easily develop their technical and job-specific skills, but sometimes it's difficult to find opportunities to develop their soft skills. Corporate volunteering provides a solution to this problem by giving employees a way to develop these soft skills outside of the workplace which they can then apply both to their professional and personal lives.  
Wellbeing  
According to Psychology Today, "wellbeing is the experience of health, happiness, and prosperity. It includes having good mental health, high life satisfaction, a sense of meaning or purpose, and the ability to manage stress." 
Giving employees a sense of purpose through corporate volunteering can increase their wellbeing. This can be explained by something referred to as the helpers high – when someone does a good deed, it releases brain chemicals similar to endorphins which gives them a higher sense of wellbeing. Corporate volunteering promotes these positive mindsets which translates into higher employee satisfaction ratings.  
Mental Health  
There is a popular opinion circulating that businesses are responsible for their employee's mental health. This makes sense when you consider how much time and energy the average person spends at work and/or thinking about work.  
Research also shows that volunteering improves mental health by promoting gratitude, connecting us to others, and giving us a better sense of belonging.  
When you think about these two findings simultaneously, it makes sense for employers to initiate corporate volunteering into their business model to help improve their employee's mental health.  
What are the Benefits of Corporate Volunteering for Companies? 
The benefits of corporate volunteering experienced by the employees of an organization directly correlates to the benefits experienced by the company in which they are employed. Research shows that companies who participate in corporate volunteering have lower staff turnover, are more successful at recruiting, and obtain higher levels of employee engagement.  
Lower Staff Turnover  
As noted above, corporate volunteering improves relationships among colleagues, helps them develop their soft skills, and improves their well-being & mental health. This explains exactly why companies with corporate volunteer programs experience lower staff turnover.  
Three of the main reasons why employees leave a job are the corporate culture, poor mental health, and being unhappy at work. By incorporating corporate volunteering into your organization, you're actively working to decrease these feelings within your workforce which will translate into higher retention.   
Recruiting Top Talent  
Studies show that a larger percentage of employees prefer to work for a company that allows them the opportunity to volunteer and agree that a company's commitment to diversity and inclusion is essential when selecting their employer. Moreover, 73% of adults state they wouldn't apply to work for a company whose values don't align with their own. Basically, people want to work for a socially responsible company.  
Having a corporate volunteer program can increase your reputation and attract those candidates looking for a company with purposeful values!  
High Employee Engagement  
Did you know that employees who feel like they have a purpose at work have 4x higher engagement?! When corporate volunteer programs reflect your business' purpose, they can be highly successful in increasing employee engagement and commitment to the company.  
By implementing a corporate volunteer program, employers reap the benefits of a workforce who is more engaged, happier, and more effective, with higher levels of employee morale.  
Circling 
That brings us back to the initial question: can corporate volunteering elevate your business? In short, absolutely it can. Based on my own personal experience and everything I found in my research, I can confidently say that corporate volunteering can elevate your business in so many ways, and I can't wait for Coldwell Banker Canada's next volunteer day!  
Information referenced from: 
https://www.psychologytoday.com/ca/blog/click-here-happiness/201901/what-is-well-being-definition-types-and-well-being-skills 
https://alayagood.com/blog/skills-based-volunteering/ 
https://www.thebalancecareers.com/what-are-soft-skills-2060852 
https://volunteer.ca/index.php?MenuItemID=345 
https://alayagood.com/blog/what-is-corporate-volunteering-benefits/ 
https://www.realizedworth.com/2021/03/17/prove-it-the-science-behind-the-helpers-high/ 
https://www.atmosphereci.com/blog/benefits-incorporating-volunteer-opportunities-workplace/ 
https://www2.deloitte.com/content/dam/Deloitte/us/Documents/us-citizenship-2007-impact-survey-volunteer-recruiting-advantages.pdf  
https://www.workstars.com/recognition-and-engagement-blog/2020/03/19/why-employees-quit-11-evidence-based-reasons/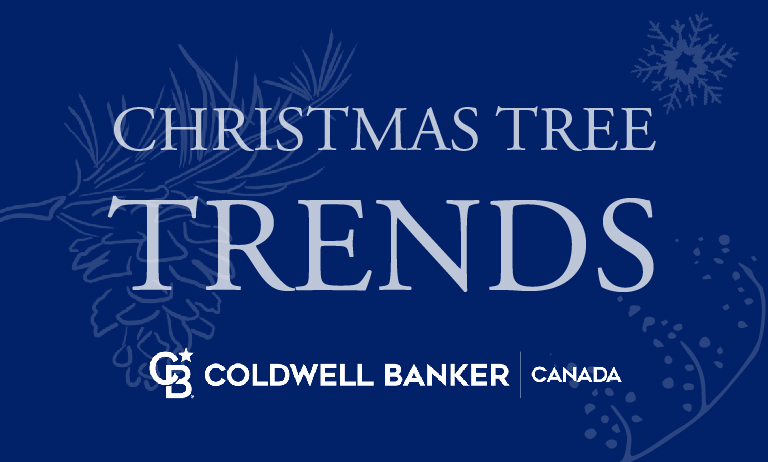 Now that Halloween is behind us, it's time to start decorating for Christmas (if you haven't already, that is). If you're tired of decorating your Christmas tree the same way you always do- we might have some good news for you! In 2022, we are seeing a few fun and different Christmas tree trends that just might be worth a try. You might want to consider the décor that you already have in your home before deciding on a style, but feel free to get as adventurous as you'd like- there's no judgment here!
Let's take a look at some Christmas tree trends that we are seeing this season!

1. 
Blue & gold
You can expect to have a blue Christmas this year, as all shades of blue are trending this holiday season, but with splashes of gold too (obviously). To add more depth to your tree, try using a few different shades of blue or mixing a darker shade and a lighter shade.


2. 

Frosted trees

 



'Neutral and rustic' has been a trend during 2022, so having a frosted tree fits the vibe perfectly. If you already have a tree, no need to worry! You can create your own frosted tree using snow spray.  
3. Pastel colours
From pastel decorations to pastel coloured trees- the possibilities are endless. You can mix a few pastel colours together if you're feeling adventurous or stick to one colour and incorporate some gold or silver.


4. 
Don't be afraid to mix silver and gold
On that note- don't be afraid to mix silver and gold if you'd like! Anything sparkly will do, after all- it is Christmas!  

5. 
Ombre trees
Grey specifically is the ombre colour of the season! This is truly a statement piece, so it might not be for everyone, but it's definitely a unique idea.  

6. 
Rainbow colours
If you're feeling EXTRA adventurous, you could try having a rainbow tree this year. Whether the entire tree is rainbow or just the decorations, take the opportunity to use your tree as a form of self-expression! 

7. 
Natural
The perfect opportunity for a DIY tree! You can make your own simple decorations using natural materials or choose a minimalist theme.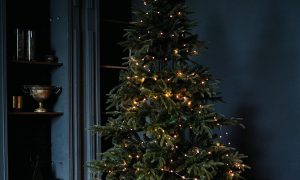 How will you decorate your tree this year?! 
Information referenced from: 
https://www.womanandhome.com/homes/christmas-tree-color-trends-2022/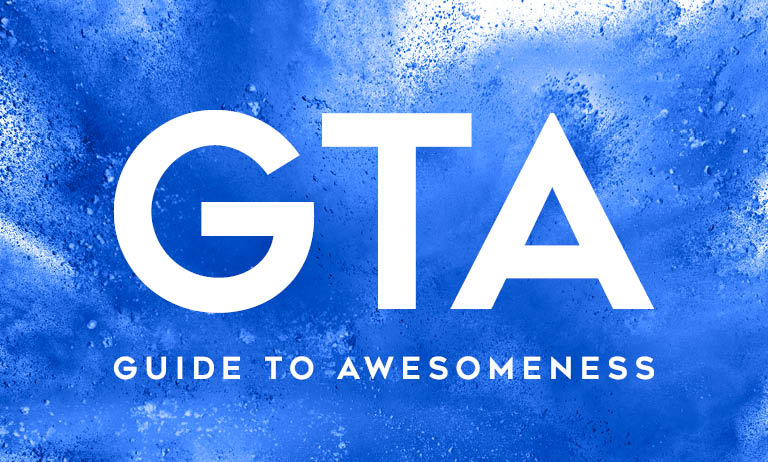 Coldwell Banker Ronan Realty- Guide to Awesomeness
Back in the summer of 2021, an idea was presented. An idea that had been floating around the heads of leadership for a few years but never came to fruition. 
To showcase the network, knowledge and community of Coldwell Banker Ronan Realty, Guide to Awesomeness was born. A podcast designed to share the knowledge of industry experts in all aspects of communication. This blogger knows all too well the knowledge shared as he has had the privilege of being the host. 
Now rolling out a podcast had its ups and downs, but once we were able to establish the idea of what we wanted it to be, we hit the ground running. Launching a 4 episode introduction with 4 awesome people. An expert in global marketing, a leader in entrepreneurship and business start-up, a coach in peak performance, and a hard-hitting master at his craft and his business. 
This value in the knowledge shared was insurmountable. Expertise that you may not find anywhere else. As we continued on our journey, we discovered that there are many different types of awesome. From business, lifestyle and mindset coaches to marketing & social media consultants to real estate and mortgage experts we have so many insights into being awesome at what we do. 
We do not know where the Guide to Awesomeness is going to go from here, but I can honestly say that I am excited to continue to learn and can't wait for our next line up of guests. 
I am not going to give away all of the awesomeness so check out the Guide to Awesomeness on Spotify, Apple or wherever you get your podcasts. 
GUIDE TO AWESOMENESS ON SPOTIFY 
GUIDE TO AWESOMENESS ON APPLE PODCASTS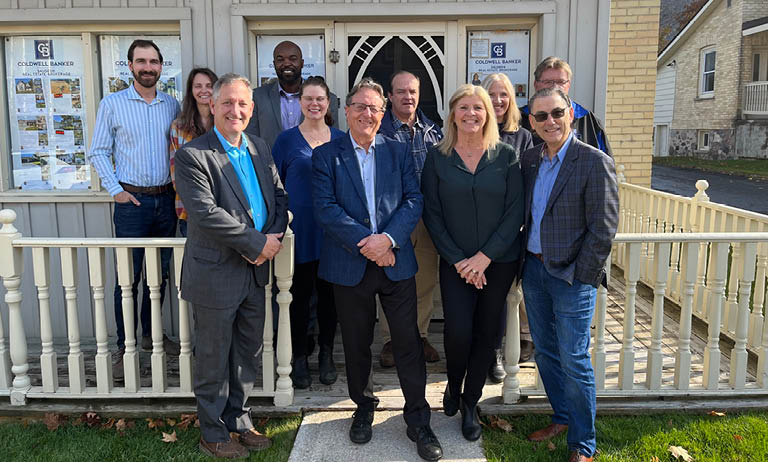 Coldwell Banker Saugeen Real Estate and Coldwell Banker Peter Benninger Realty join forces
Combined operation now has over 100 sales professionals in 6 offices. 
Kitchener – Waterloo, ON- November 1, 2022 – Coldwell Banker Peter Benninger Realty announced today that they have joined forces with Coldwell Banker Saugeen Real Estate in Walkerton, increasing Coldwell Banker Peter Benninger Realty's presence in Southwestern Ontario. The Brokerage, whose head office is located in Waterloo Region, currently has locations throughout Bruce County including in Kincardine, Port Elgin and Paisley. 
Peter Benninger, President & Chief Vision Officer at Coldwell Banker Peter Benninger Realty, grew up in Owen Sound before moving to Waterloo Region to establish his real estate career and spent a great deal of his youth in the communities along the Lake Huron coast. 
"We're very excited about the opportunities further expansion in Bruce County will create for our sales representatives and the consumer," said Peter Benninger. "My management team and I have strong roots in these markets. I remember many visits to Walkerton as my dad grew up on main street living over my grandfather's barber shop." 
A highly successful brokerage serving the Grey-Bruce area for more than 35 years, Coldwell Banker Saugeen Real Estate brings 9 additional sales representatives with a variety of experience in Residential, Rural, Agricultural and Cottage Properties. Marlene Voisin, the outgoing Broker of Record, will remain with the operation in a sales capacity and help ensure a smooth transition. 
The newly-expanded Coldwell Banker Peter Benninger Realty operation will be led by a Management team consisting of President & Chief Vision Officer Peter Benninger, Realty Broker of Record Peter Kritz and Chief Executive Officer Kerry Hadad, along with a team of Marketing and Social Media specialists. Headquartered in their own multi-storey office building on Riverbend Drive in Kitchener, the award-winning brokerage has Residential, New Homes & Land and Commercial Divisions and has been a cornerstone company in the Coldwell Banker Canada network for almost 30 years.
Coldwell Banker Peter Benninger Realty is a full-service real estate brokerage which serves the area of Waterloo Region. The company was founded by Peter Benninger in 1985 and has become one of the leading real estate brokerage offices in the Coldwell Banker International Network. The brokerage is centrally located in Waterloo Region in a beautiful state-of-the-art building which houses the firm's innovative Real Estate Consumer Centre. The company has a long history of giving back to the community through many sponsorships and community involvements
Contact Information: 
Peter Kritz, Broker Of Record, COLDWELL BANKER PETER BENNINGER REALTY, Brokerage* 
519 742 5800 Ext. 2000 pkritz@coldwellbankerpbr.com
*Each office is an independently owned and operated brokerage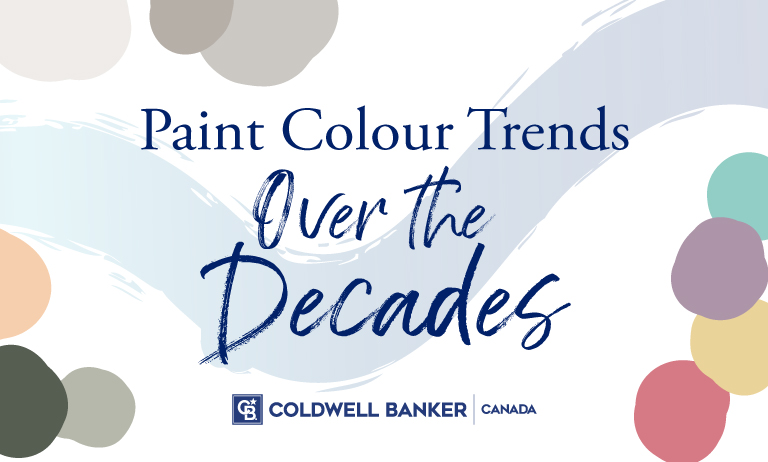 Home styles and décor have changed drastically over the decades, but paint colour trends have been some of the most interesting! So far, for the 2020's, a common theme seems to be that colour trends from the past are returning. The earthy tones from the 70's are making a comeback, along with the pastels of the 50's. Homeowners are feeling less pressure to follow the trend of the decade and feeling more power and freedom to choose their own style. They are paving the way for personal preference and choice and choosing colours and styles for their homes based on what they like, rather than thinking of resale only.  
Let's take a look at how paint colours have changed over the decades!  
1920's
Going back all the way to the 1920's, also known as the jazz age- the 1920's was filled with wealth and excitement. So, people were putting more time and money into their homes and themselves. Fashion became a luxury for more than just the rich and interior design began to take off with kitchens gaining a much more modern look. Interior home colours were mostly light and neutral- greys and blues with darker, vibrant accent colours of green and red. Art deco was the vibe.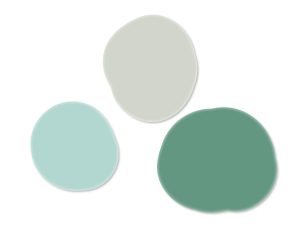 1930's & 40's
The 1930's saw the start of the Great Depression, so, the theme became reuse and repurpose when it came to interior design and decorating. Smooth lines and curves became popular, clean and simple was in and art deco was out. Interior colours were softer- yellows, greys and pinks with accent colours of dark green and burgundy.  The 1940's caused shortages due to the war and spending, but many of the same colour trends from the 1920's and 1930's remained, including light and neutral colours with pastels being common accents. Wood furniture was also very popular, along with floral patterns.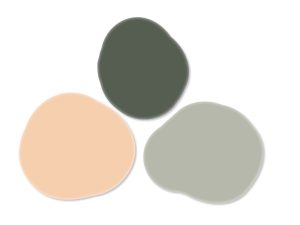 1950's
The 1950's offered even more freedom when it came to spending. Design trends became more modern with a Scandinavian feel. Pastel colours were very popular, with pale shades of pink, green, yellow and turquoise taking over. Kitchens and bathrooms were a very common space to have these pastel colours, with even appliances and furnishings reflecting the pastel colour palette. The Scandinavian tones being more grey, cream and green were popular for furniture and exterior colours.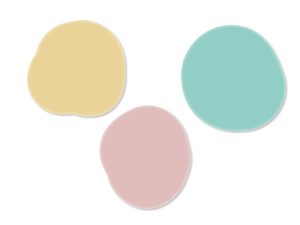 1960's
The 1960's brought more modern and groovy vibes, with bright and bold clashing colours and patterns. Black and white also became very popular, along with tie-dye, psychedelic colours and patterns like paisley and floral. Decorating your home became a way to make a bold statement. Lots of the furniture was 'S' shaped or pod shaped and everything was very modern-looking. Peace & Love was the vibe!!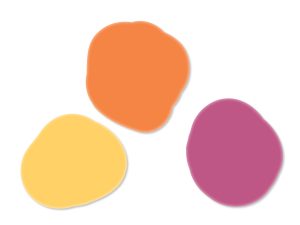 1970's
Moving on to the 1970's, earthy, warm tones were popular. People wanted to bring nature into their homes, so green, yellow, orange and brown were very common colours to find in homes. The 70's was the decade of the sunken living room and shag carpeting- not only on the floor but on the walls as well. This was a time period of rule breaking and self-expression. People started to experiment with their clothing and their homes. Elements such as velvet, wicker and geometric and floral patterns were trending.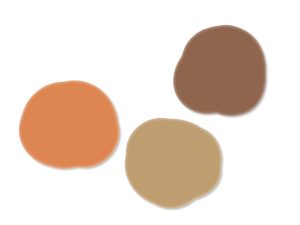 1980's
The 1980's were filled with pastels! Baby blue, teal and mauve were everywhere. The 80's were a decade of influence, from movies, music and pop culture. Acid wash and oversized clothing was the norm and art deco home design made a comeback. Floral colours and geometric patterns and shapes were found in abundance throughout homes because everything needed to match! Homeowners also used glass and mirrors as décor, along with gold trim and plants (the beginning of the houseplant décor takeover).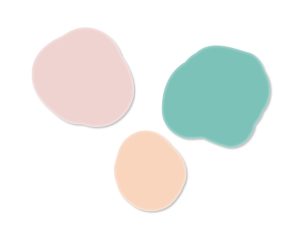 1990's
The 1990's were all about beige. Beige, beige and more beige. From the wall colour to the furniture, everything was meant to be neutral. Sponge painting was a huge trend during this decade, and almost every child's room had a wallpaper border. It wouldn't be a surprise to find blow up furniture in a home and ruffles were very common- from curtains to couches.  
2000's
The theme of the 2000's was Tuscan style, with dark walls and furniture- red and brown being very common colours. Open concept living became every homeowners dream with entertaining being the focus of the home and the living room was centered around large entertainment units. 'Live, Laugh, Love' and other motivational signage became a staple in homes during this decade, along with barn doors, granite counters and chalkboard painted walls.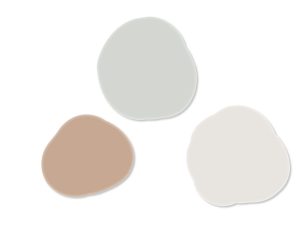 2010's
Lastly, the 2010's started as a decade of cool, grey colours and black- more importantly, matte black! As the years went on, we started to see a bit more variety with homeowners adding colours into the kitchen or going for the all-white, modern farmhouse look. Mid-century modern and boho styles became very popular, along with open shelving in the kitchen. Many of these trends from the last half of the 2010's have carried themselves over to the 2020's and for obvious reasons, but we still have plenty of time before the decade is over!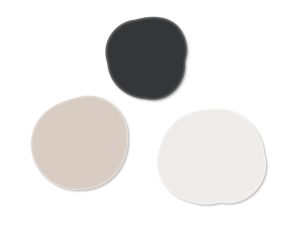 What's trending in your home this decade?!  
Information referenced from:
https://www.architecturaldigest.com/story/color-trends-through-the-decades
https://www.encyclopedia.com/social-sciences/culture-magazines
https://www.sherwin-williams.com/homeowners/color-through-the-decades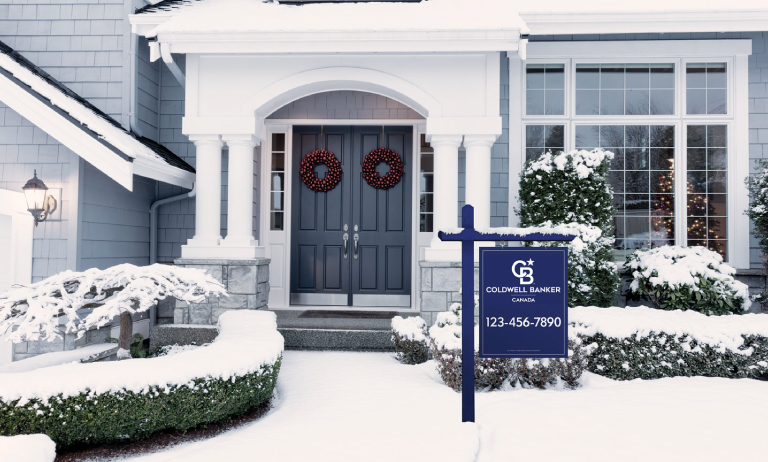 Just because the warmer months are typically the most common for selling your home, doesn't mean that there aren't benefits to selling in the cooler months! In fact, buyers are usually more serious in the winter and less inventory means less competition.  
Here are 7 tips for selling during the colder months! 
Make sure you show potential buyers what your home looks like during the warmer months. Have some exterior photos that show off your yard, flower beds and outdoor furniture. 

Clean up the outdoors as best you can. Shovel the snow on the sidewalks and walkways, clean up leaves and tend to any flower beds. It's even a good idea to clean your siding. 

Allow as much daylight as possible into your home. Add the right light bulbs to each room, have brighter bulbs in bathrooms and have softer, warmer lighting in the living area and bedrooms. Use outdoor lighting to help the outdoors be visible to potential buyers.

Make sure your windows and doors aren't drafty since this will be noticeable when the weather changes. You'll also want to make sure that your furnace is working well and has been cleaned &

maintenanced

recently.

Do a deep clean of places you wouldn't normally think of, including under the sink, the cupboards and pantry, baseboards, appliances, the shower head, and ceiling fans. Also, make sure you dust everything!

Make your home look as cozy as possible and stage it in a way that reflects the seasons. Add cozy throw pillows and blankets to the living space, light some candles, and use your fireplace if you have one!

Keep your home clean between showings- both the inside and outside! Keep the sidewalk and driveway clear. 

 
Follow these tips if you plan on selling your home this fall or winter! 
Information referenced from:
https://www.hgtv.com/lifestyle/real-estate/tips-selling-home-during-fall-winter
https://www.moving.com/tips/the-pros-and-cons-of-selling-a-house-during-the-winter/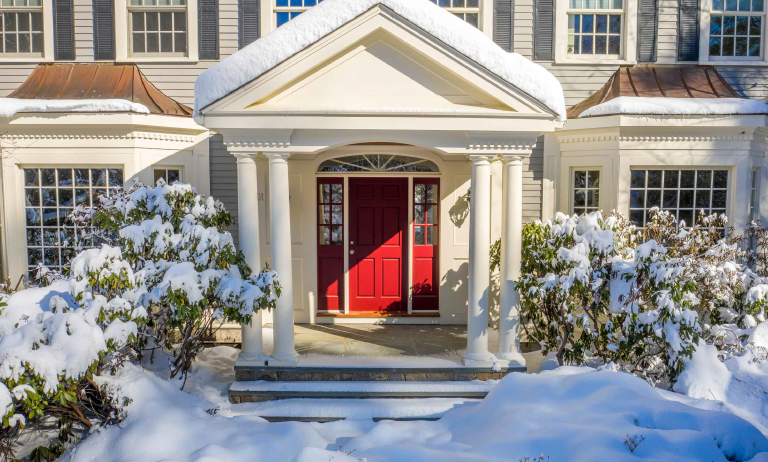 With the colder months approaching, it is important to make sure that both you and your home are best prepared for the cooler months. 
Here are 5 tips to help prepare your home for winter! 
Gather your comfy bedding. With the temperatures dropping, you can ditch your lighter, summer bedding and get cozy with your warm, cotton, flannel or knit blankets

Give your fireplace and chimney a good cleaning! Oh, and gather some firewood now so you don't have to do it once the temperatures drop. 

Give your furnace a good once over and change out the filter. 

Tend to your garden. Whether you need to clean up your flower beds or plant bulbs before the ground freezes, now is the time to do it. 

Gather your fall & winter tools and put away your summer ones. Have the leaf blower and snow shovel handy and put the lawn mower away until next year!
Information referenced from:
https://www.hgtv.com/design/design-blog/how-to/tips—tricks-to-get-your-house-ready-for-fall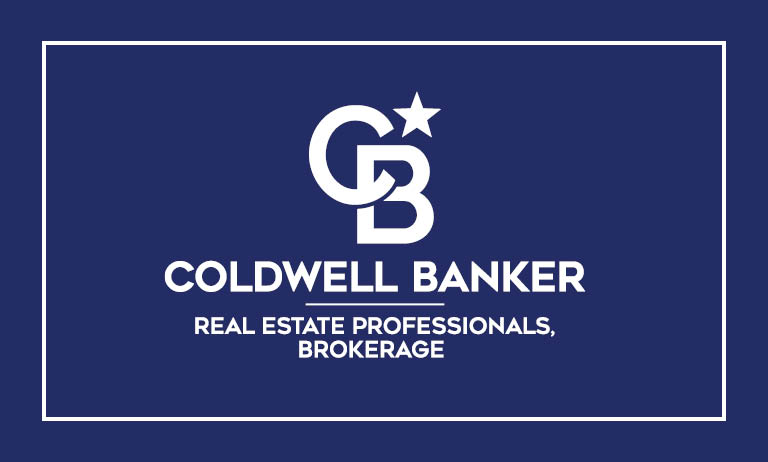 Coldwell Banker Real Estate Professionals Celebrates Grand Opening
Markham, Ontario Welcomes the Opening of a New Coldwell Banker Canada Franchisee 
(Markham, ON – June 18, 2022) Coldwell Banker Canada is pleased to announce the opening of a brand-new franchisee to their global brand. Coldwell Banker Real Estate Professionals celebrated their grand opening at their office, which is located at 340 Ferrier Street in Unit 3, on Saturday, June 18, 2022.The new brokerage joins a global network of over 966,000 real estate professionals in over 40 countries and territories worldwide.  
The new ownership team will apply their local real estate expertise and leadership skills as they implement an exciting growth plan to launch the brokerage and position Coldwell Banker Real Estate Professionals for the future. 
For further information about Coldwell Banker Canada, please contact: 
Summer Scott 
Coldwell Banker Canada 
Direct line: (780) 619-0664 
summer.scott@coldwellbanker.ca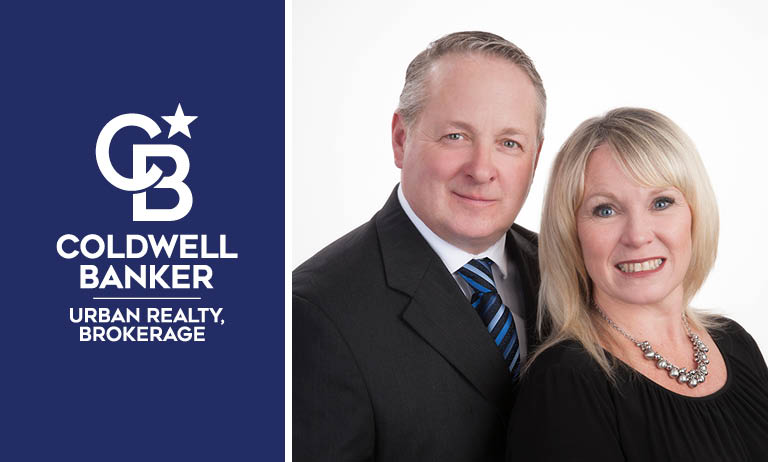 Coldwell Banker Canada Celebrates The Opening of Their New Franchisee
Ontario real estate professionals Joanne and Frank Urbanski open new brokerage, Coldwell Banker Urban Realty in Tecumseh, Ontario
Tecumseh, ON – May 17, 2022 – Coldwell Banker Canada is pleased to announce that the Ontario real estate professionals Joanne and Frank Urbanski formerly associated with a local Ontario Coldwell Banker Franchise, have chosen to affiliate with the Coldwell Banker® global brand on their own as new brokerage owners. The established agents, based in Tecumseh, Ontario and serving communities throughout the Ontario province are excited for growth in their career and are pleased to reposition themselves as Coldwell Banker Urban Realty.
Owners Joanne Urbanski and Frank Urbanski are experienced professionals, well known in the local real estate industry and with strong roots in the community. They believe in providing exceptional client care and making connections through involvement and trust. Their vision is to create a culture of collaboration and support by providing their agents with knowledge and training and working together to succeed.
"Maximizing the depth of resources offered by the Coldwell Banker global brand, our sights are focused on growth," continues Joanne Urbanski.  "We'll be building on the established successful operation as we seek other like-minded sales professionals who share our commitment to professionalism and outstanding service."
The new ownership team will apply their local real estate expertise and leadership skills as they implement an exciting growth plan to launch the brokerage and position Coldwell Banker Urban Realty for the future.
Coldwell Banker Urban Realty is set for grand opening on Thursday, May 19, 2022!
For further information about Coldwell Banker Canada, please contact: 
Summer Scott
Coldwell Banker Canada
Direct line: (780) 619-0664
summer.scott@coldwellbanker.ca
For further information about Coldwell Banker Urban Realty please contact:
Joanne Urbanski
(519) 818-7758
13266 Tecumseh Rd, Tecumseh ON N8N 3T6