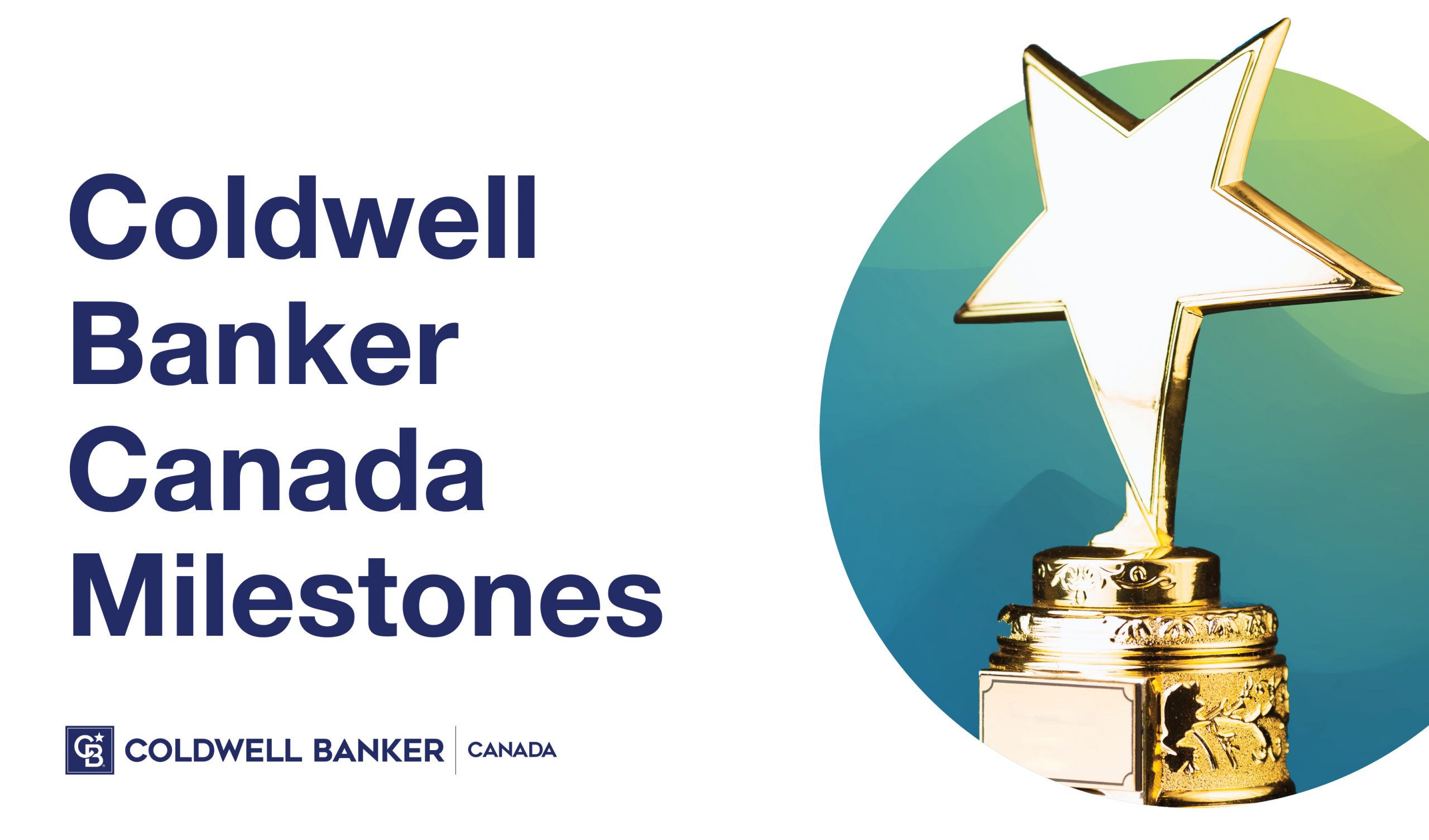 Coldwell Banker Canada has again handed out the hardware to its longest-serving broker owners who have spent decades building trust and protecting the integrity of the brand for home buyers and sellers. 
Rob Goodings, Coldwell Banker Canada's Director of Learning & Administration, read out of roll call of honour. 
"It's such a privilege and pleasure to be part of recognizing our milestone-award-winning brokerages," Goodings said.  
"We're so proud that these amazing companies, run by exceptional individuals, have chosen to call Coldwell Banker Canada their home."  
The milestones moment happened on May 31, 2023, at Gen Blue in Vancouver, the annual conference that brings together brokers, owners, agents and staff.  
The Coldwell Banker Canada spotlight shone on:  
30 years 
Jessica Puddicombe, Coldwell Banker Battle River Realty, Camrose, AB. 
(pictured below with Coldwell Banker Canada CEO Karim Kennedy.)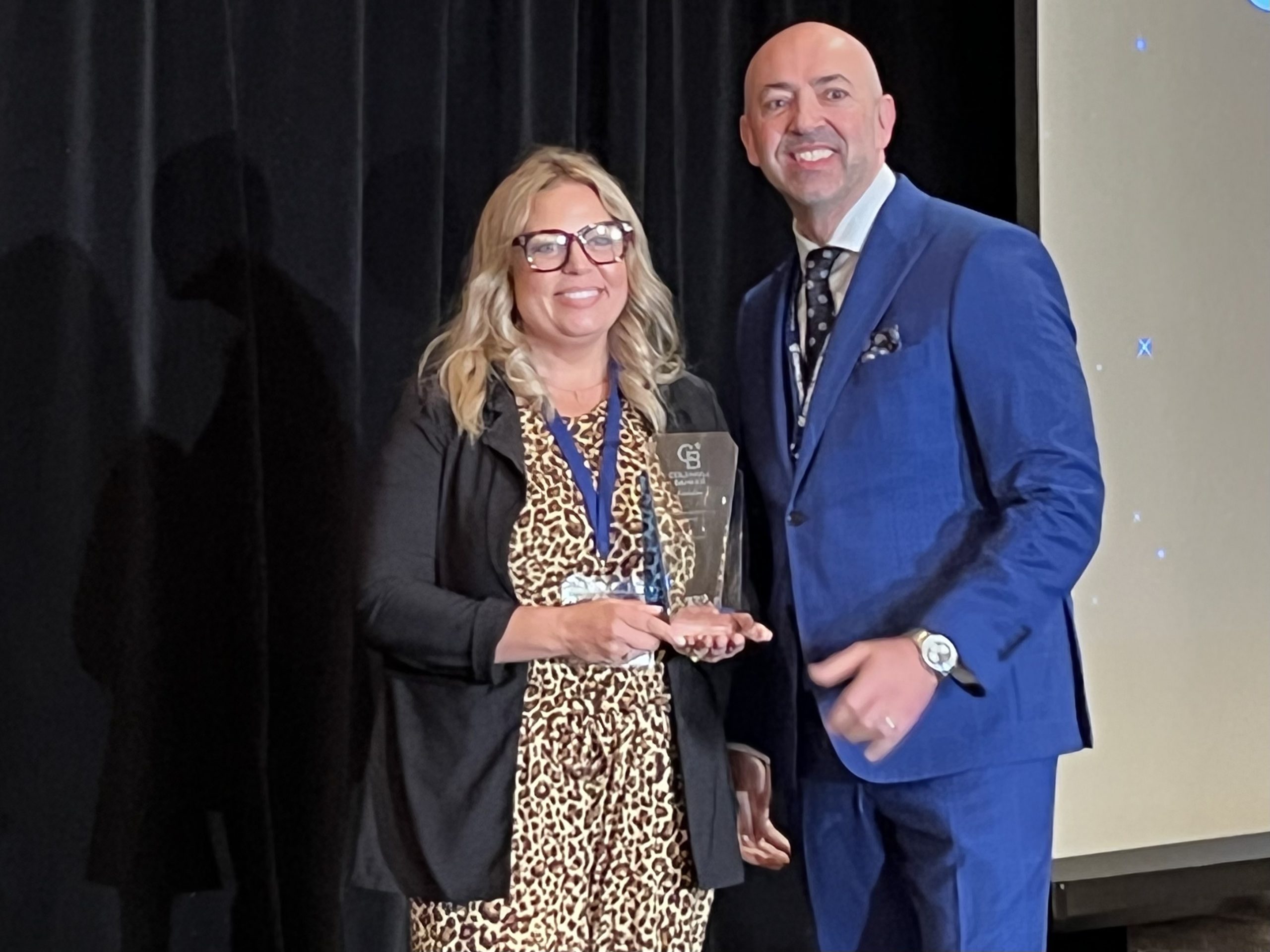 William Nelson, Coldwell Banker WIN Realty, Mount Forest, ON. 
(Nelson is also the recipient of Coldwell Banker Canada's Canadian Ambassador Award in 2023.)  
Bill Nelson, 30-year Coldwell Banker Canada service award recipient and Canadian Ambassador Award winner. 
20 years 
Ron Hunter, Coldwell Banker Canada Community Professionals Realty, Greater Hamilton and Burlington, ON.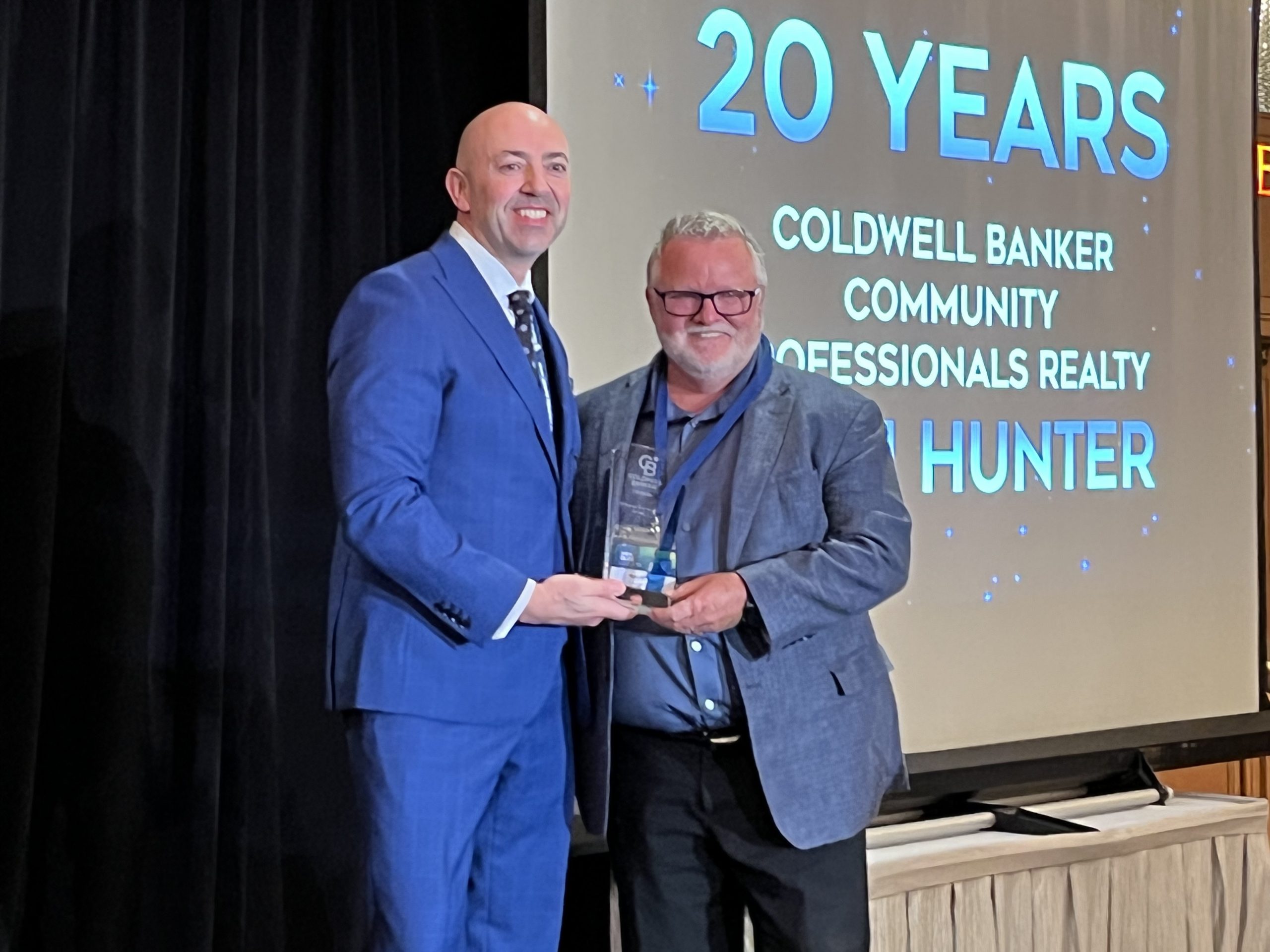 Ron Hunter, right, with Coldwell Banker Canada CEO Karim Kennedy. 
Owen Crampsie, Coldwell Banker Canada Essential Realty, Windsor, ON.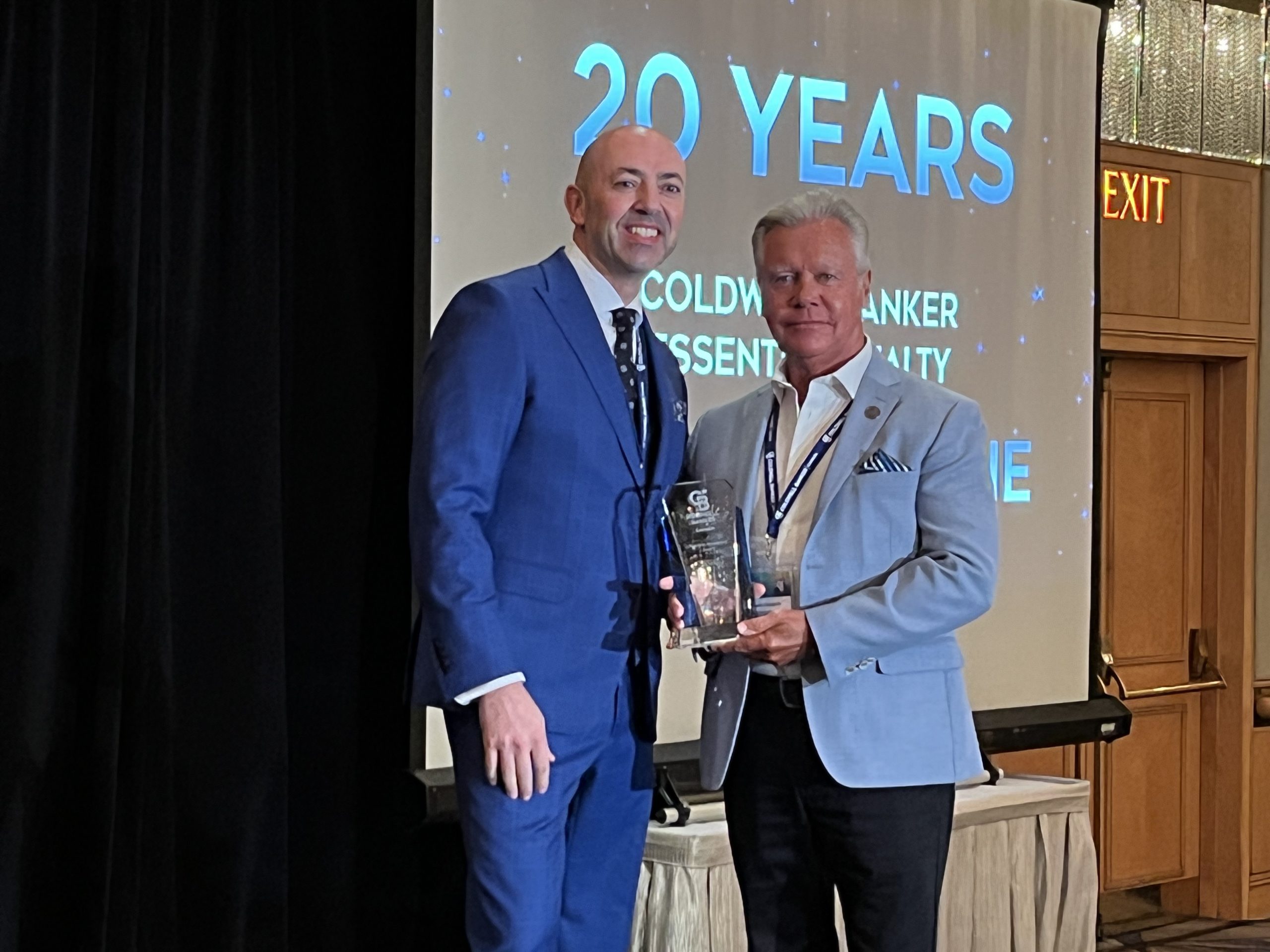 Owen Crampsie, right, accepts 15-year service award at Gen Blue Canada conference, with CEO Karim Kennedy. 
15 years 
Marjan Mazaheri, Coldwell Banker Canada Prestige Realty, Vancouver, BC.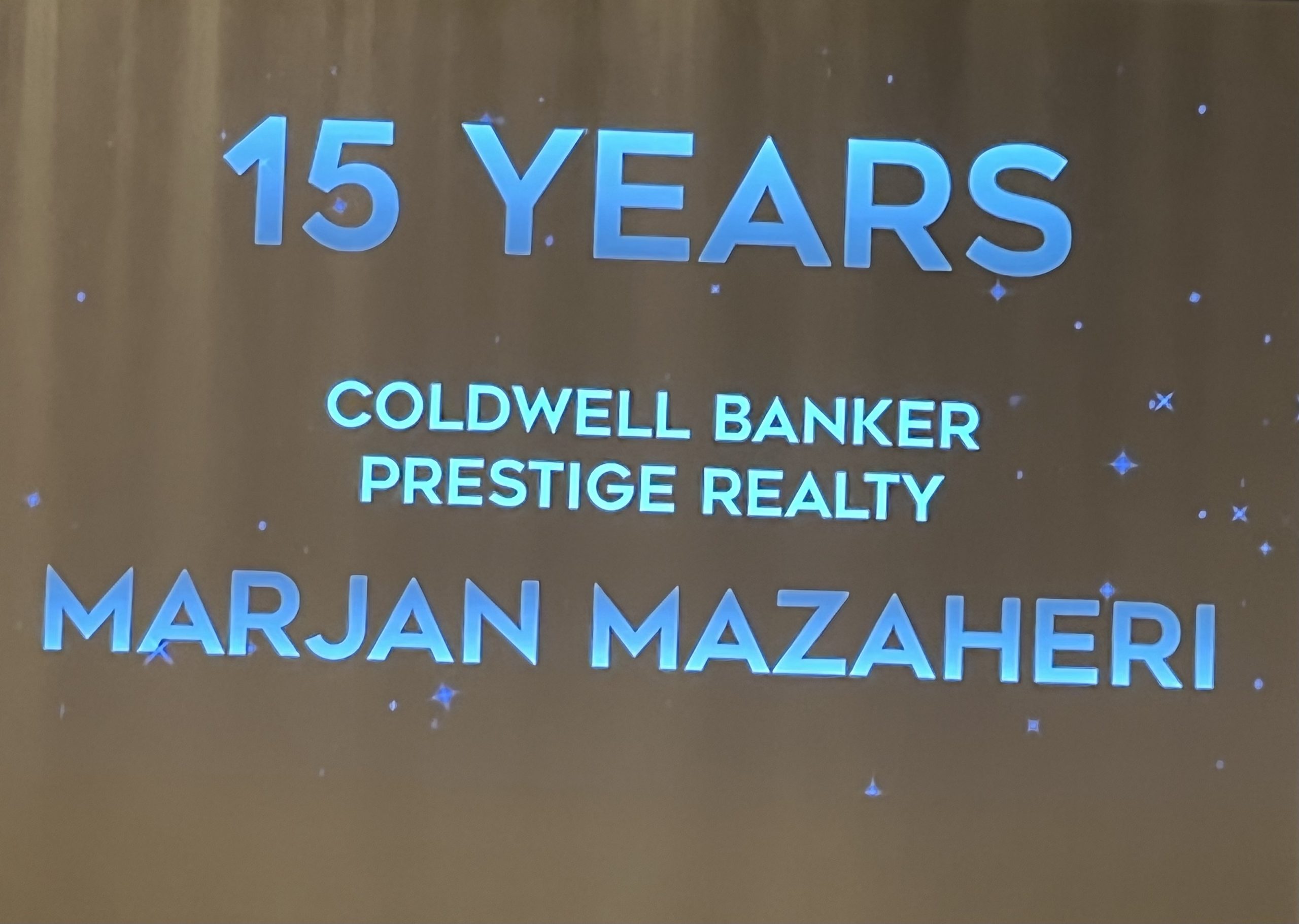 10 years 
Marc Ronan, Coldwell Banker Canada Ronan Realty, Tottenham, ON.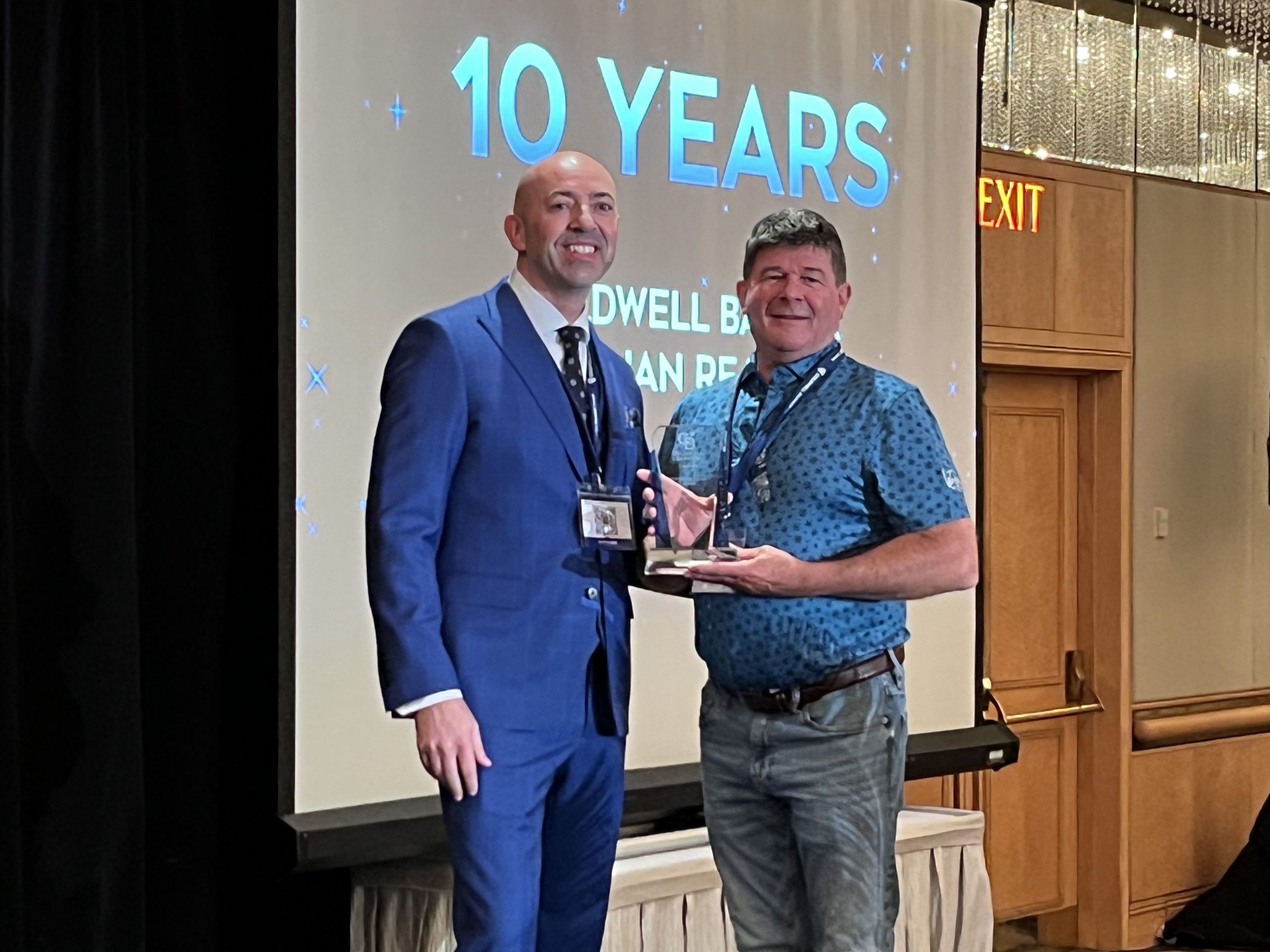 Marc Ronan, right, honoured with 10-year service award by Coldwell Banker Canada CEO Karim Kennedy. 
"He was my mentor" 
Puddicombe said it was emotional to receive the award. She said she was thinking about the late Gerry Davis as she walked up to the applause of her colleagues.  
"He was my mentor, he was the one who encouraged me to buy the brokerage, and I said no, no, no—many times," Puddicombe said.  
"Now, I have four of the top 10 agents in Alberta."  
Puddicombe said the job can be gruelling at times. But the work allows opportunities each month to support organizations and causes in the communities the agents serve. 
"There is great joy and satisfaction from giving back to the community that supports us," said Puddicombe.  
Coming in August is the popular customer appreciation day in Daysland, AB. The annual Coldwell Banker Candy Cane Corner, featuring lights and toys and bags of candy for all, rolls around in December.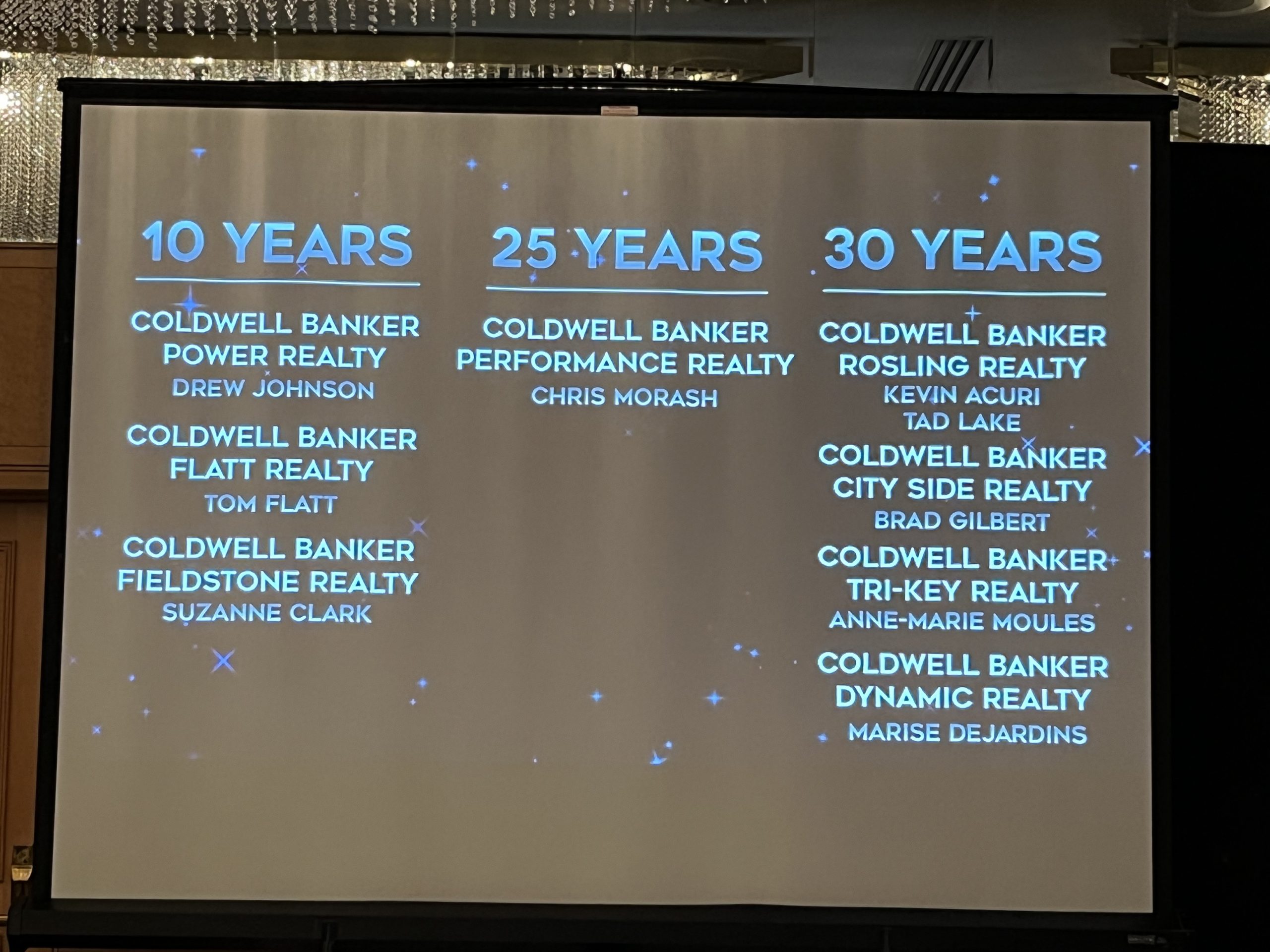 Coldwell Banker Canada honoured its long-service broker-owners at Gen Blue in Vancouver, BC. 
More honorees 
Other broker-owners not able to attend Gen Blue were also recognized for their ongoing service. 
30 years 
Kevin Acuri, Tad Lake, Coldwell Banker Canada Rosling Realty, Nelson, BC. 
Brad Gilbert, Coldwell Banker Canada City Side Realty, Lloydminster, AB. 
Marise Desjardins, Coldwell Banker Canada Dynamic Realty, Saint Andre, NB 
25 years 
Chris Morash, Coldwell Banker Canada Performance Realty, Amherst, NS. 
10 years 
Drew Johnson, Coldwell Banker Canada Power Realty, London, ON. 
Tom Flatt, Coldwell Banker Canada Flatt Realty, Hagersville, ON 
Suzanne Clark, Coldwell Banker Canada Fieldstone Realty, Georgetown, ON.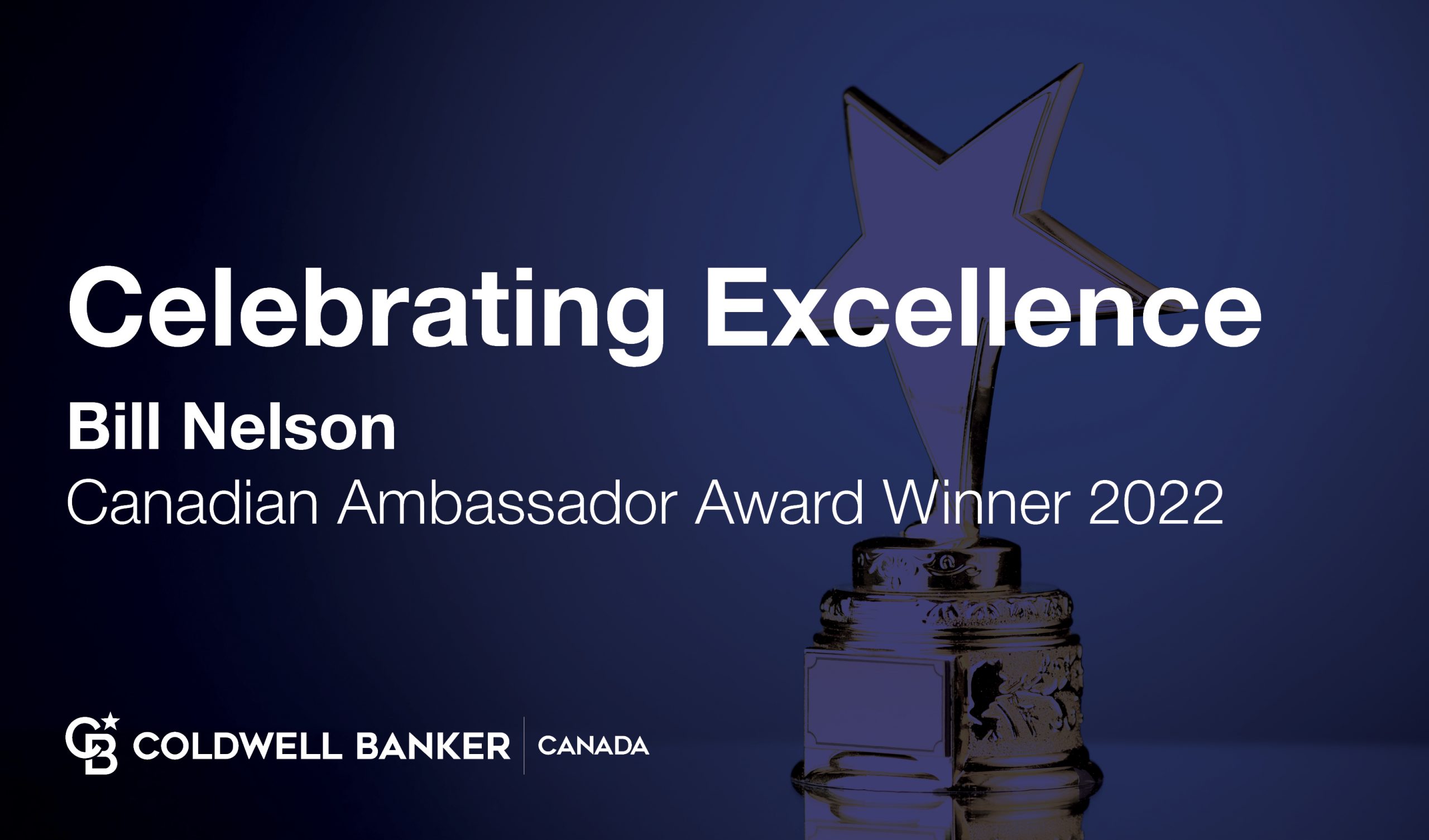 For decades, Coldwell Banker Canada broker-owner William Nelson has used his second chance at life to help build a stronger community. For his service, Nelson has received the company's prestigious Canadian Ambassador Award.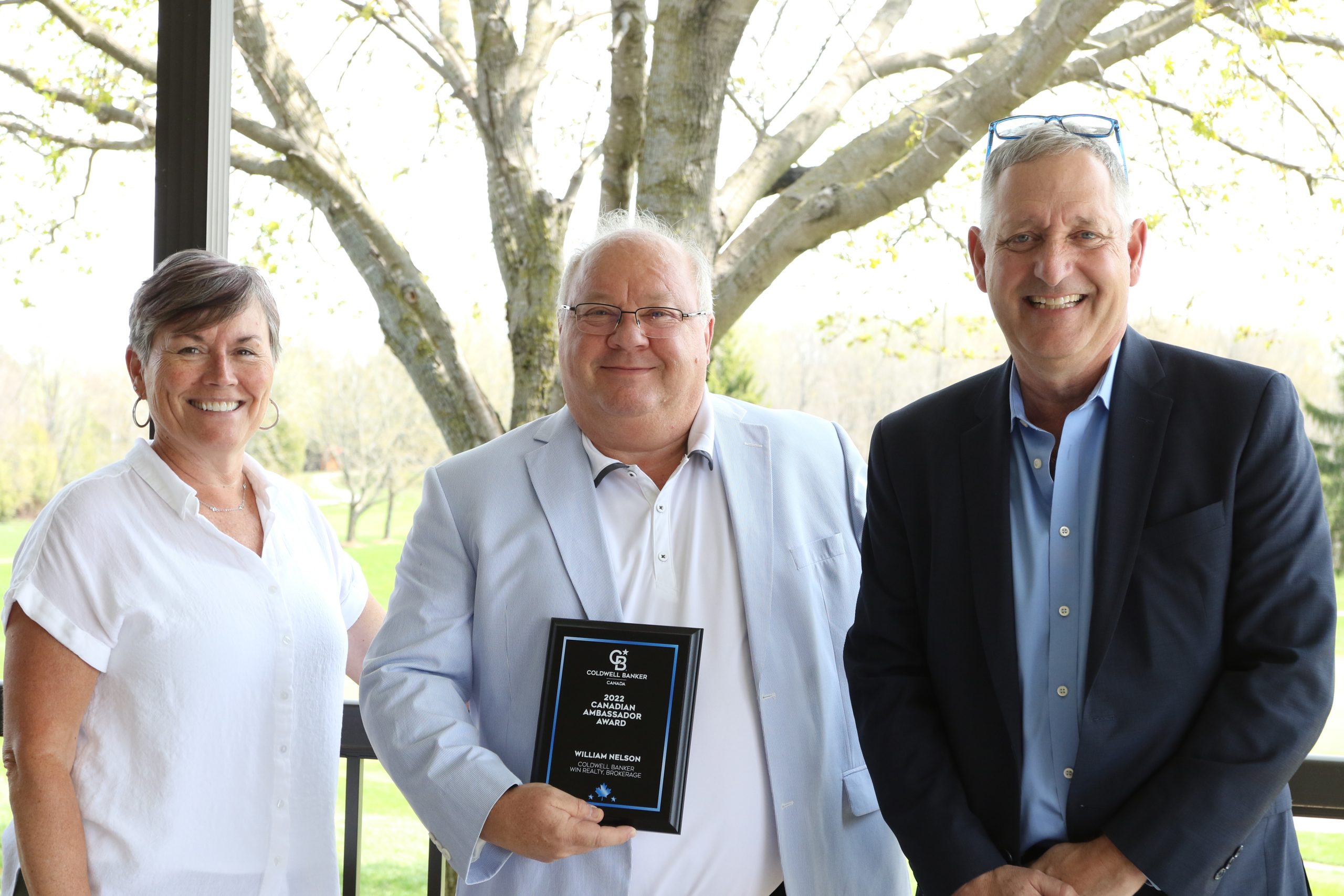 "To be chosen over people who are equally qualified, and, I would suggest to you, more qualified to receive this award, is humbling," said Nelson, 68, broker-owner of Coldwell Banker Canada WIN Realty in Mount Forest, Ont.  
"You look back for three or four decades, and you say to yourself, did I do what I did for the right motives? If it's self-serving, then that's the wrong motive. But if you always put other people ahead of yourself, the road to success might not be quick, but it's steady, and it's sure, and it's sustainable."  
"They thought I was dead" 
On February 9, 1972, on a section of Highway 6 outside of Mount Forest, it looked like Bill Nelson's story was over and done before his teenaged years were. The 17-year-old was hit and run over by two vehicles, leaving him with a fractured neck, a broken knee, busted ribs and an arm almost nearly torn off. 
"They thought I was dead," Nelson said.  
Nelson was rushed unconscious to the local Louise Marshall Hospital before being transferred to the Kitchener-Waterloo Hospital where he spent four months slowly recovering.  
He helped others recover, too. 
"I remember being asked by a young woman, a fellow patient across the hall who had been involved in an unrelated motor vehicle accident, why I thought I was still alive. I said that's a good question, I don't know. But I was given a second chance." 
Volunteer resume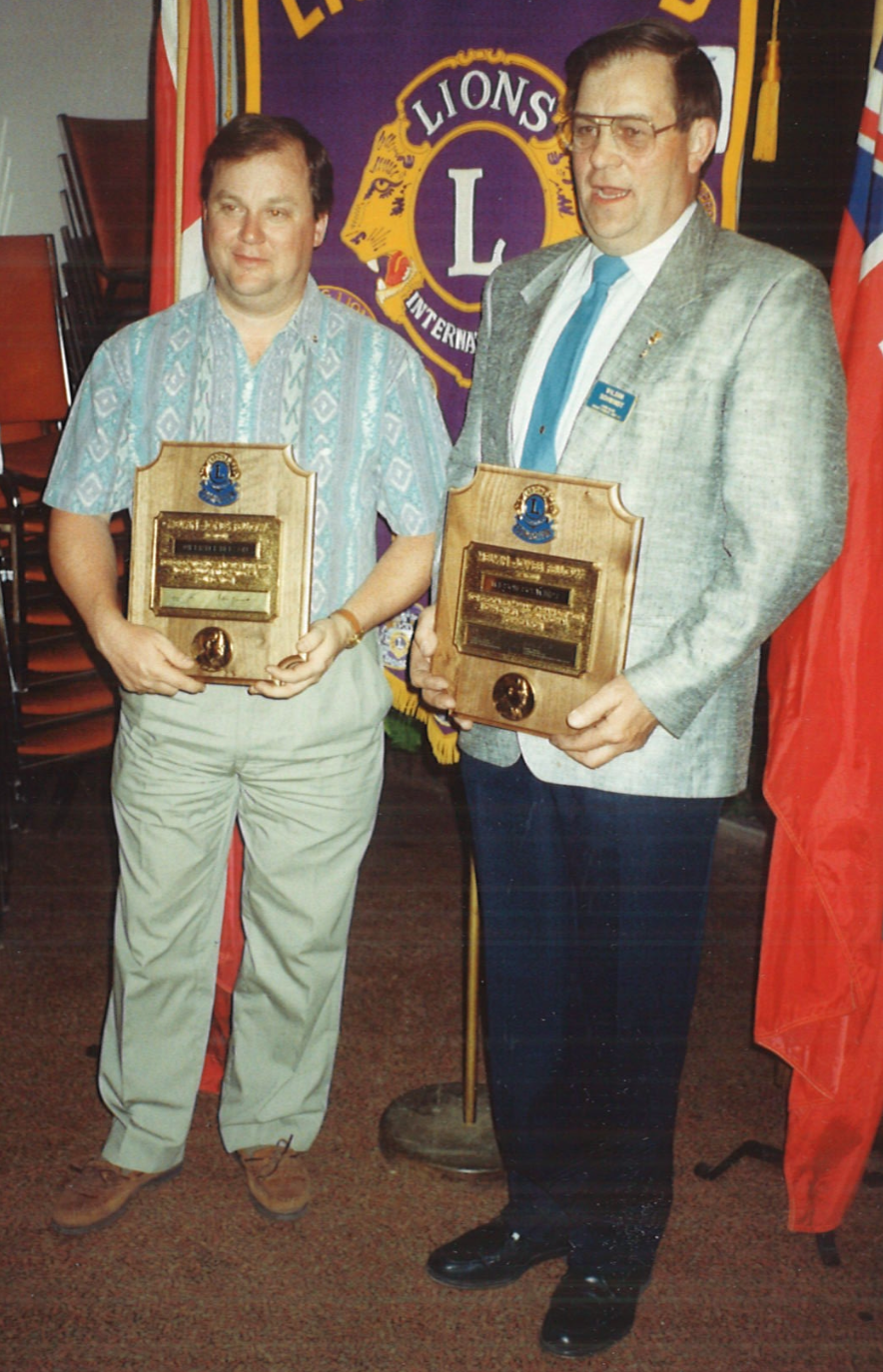 Bill Nelson has used that second chance to try to answer that question. A commitment to serving others is the thread that runs through his volunteer resume, some of the highlights of which are:  
Lions Club (44 years and counting)

 

Masonic Lodge (44 years and counting)

 

Mount Forest Chamber of Commerce (39 years and counting)

 

CFO for a political organization (35 years and counting)

 

Business Improvement Area (20 years and still going)

 

Louise Marshall Hospital Foundation (20 years)

 

Big Brothers (6 years)

 
Throw in years of service in all the executive positions at the community church, and, in William Irwin Nelson, the community of Mount Forest has not only a trusted realtor, but someone who shows up and puts his own skin in the game, literally.  
"Many times you're at these meetings and it's, maybe, the fourth meeting of the week, and the meeting was supposed to be only an hour and a half but when you look at your watch it's already 10:30 pm, and, it's, like, wow, do I really need this?" he said.  
His answer to that question is the same as that of other Coldwell Banker Canada owners, brokers, staff and agents who give their volunteer time to causes in their neighbourhoods and communities.  
"At the end of the day, you keep going because you feel you are making a positive contribution," he said. "If we cannot make our world just a little bit better than it was when we entered it, maybe we didn't do something right."  
Making Coldwell Banker home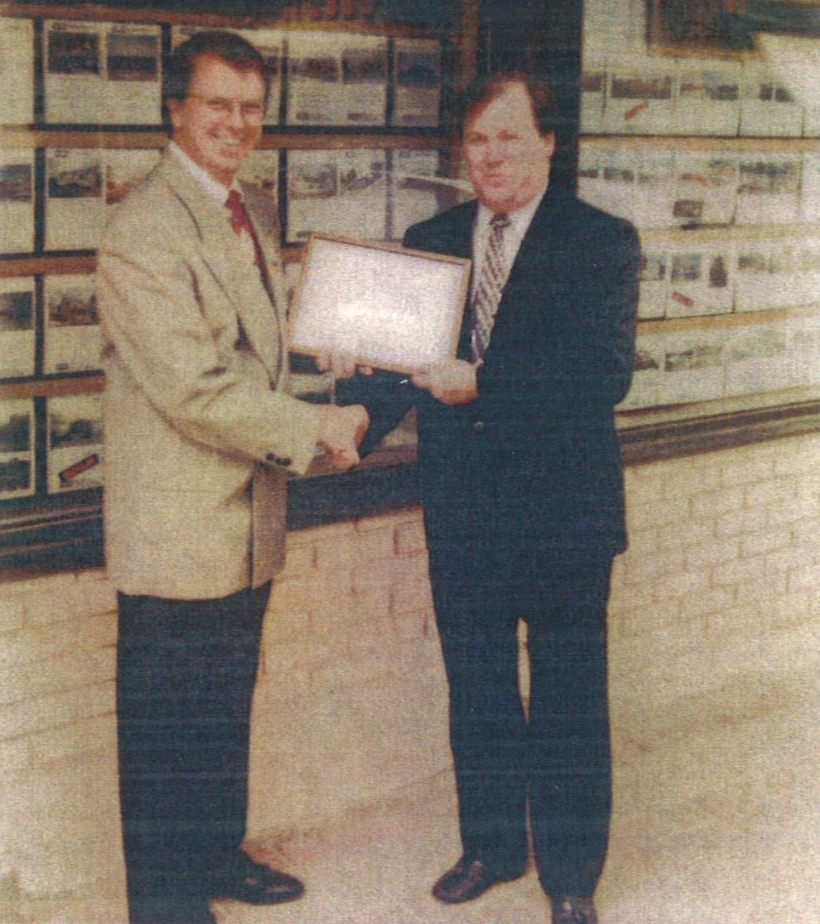 Bill Nelson met Brian Padfield, the founder of the Coldwell Banker real estate brokerage, in 1976 when Nelson and his father purchased the rental building. Padfield offered him a job. Nelson turned him down, saying he wasn't going to work for anyone else. They sat down and kept talking.  
"He did agree to sell me half of his insurance brokerage on the concession that I would work for him on the real estate side," Nelson said. "Fair enough."  
In 1978, Nelson graduated from the University of Waterloo with a Bachelor of Mathematics degree. He then finished his public accounting articling and went back home. 
Nelson got his real estate licence in 1979, bought Padfield out of the insurance brokerage in 1996 and then purchased the real estate brokerage in 2010.  
Looking for people who want to do what's right 
Nelson has put his own service-first stamp on the office. When he hires for sales or administration positions, he's looking for proficiency, yes, but not for the person who is "so goal-driven that they're going to be just the best whatever." Instead, he's looking for the person who wants to do what's right and who wants to help others. When he coaches, it's the same vibe, especially when a problem is on the table. 
"If we're talking about a problem, if a deal went south, say, if your client didn't get the sale or purchase they wanted, you have to ask yourself did I do the best I could for that client?" he said.  
If the answer is yes, if the challenge was in the circumstances, then Nelson's advice is to not beat yourself up. If the answer is no, then it's okay to beat yourself up just a bit, and resolve to not make the same mistake twice, he said. 
That couple from Toronto 
A valuable lesson Nelson himself has learned is to not mistake what clients actually say for what clients might be trying to say. That learning came early in his career courtesy of a couple from Toronto who said they wanted to find a nice plot of land with "a babbling brook through the trees, that kind of place," Nelson remembered.  
What happened next was borderline comedy.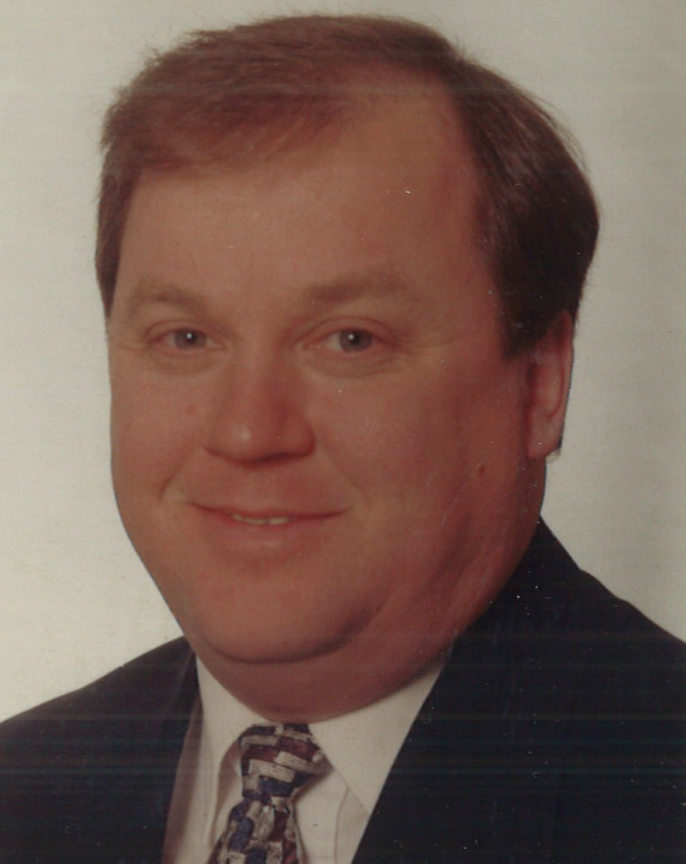 Eager to please, Nelson spent a day and a half driving criss-crossing the area, getting out to inspect properties on foot, donating his own blood to grow the local mosquito population. Tired, empty and itchy, he drove back to town, eyeing by complete chance a For Sale sign nailed to the front of an old church.  
"The confessional booths were still in it," Nelson recalled. "Thirty-seven feet to the peak, sheets of paint, not wallpaper hanging from the ceiling, a little apartment at one end. It was right at the crest of a hill where truckers used their compression brakes coming down and grinded their gears going up. The steps encroached on municipal property. It had no land around it." 
In passing, he mentioned the abandoned church to the couple.  
"They loved it," he said. "They bought it that afternoon."  
Sooooo, what happened to the babbling brook? 
It turned out what the couple from Toronto really wanted was something unique to enjoy on the weekends.  
"Now, that's what I hadn't identified, and, frankly, I don't know if I ever could have identified it. Had I not made the comment about the church, they would have driven back to Toronto and who knows what they would have bought from whom?" said Nelson.  
From that episode he learned to never ignore what someone tells you but to be open to explore the boundaries a bit. Don't head off in a direction to solve a problem before you know what the precise challenge is. 
"So, if you want a three-bedroom brick bungalow, why does it have to be brick? Is it a bungalow? Is it a need or a want? Let's dissect things. Let's take a little bit of time, let's sit down, do some fact finding, listen and let people tell a story and listen to what they're saying and what they're not saying."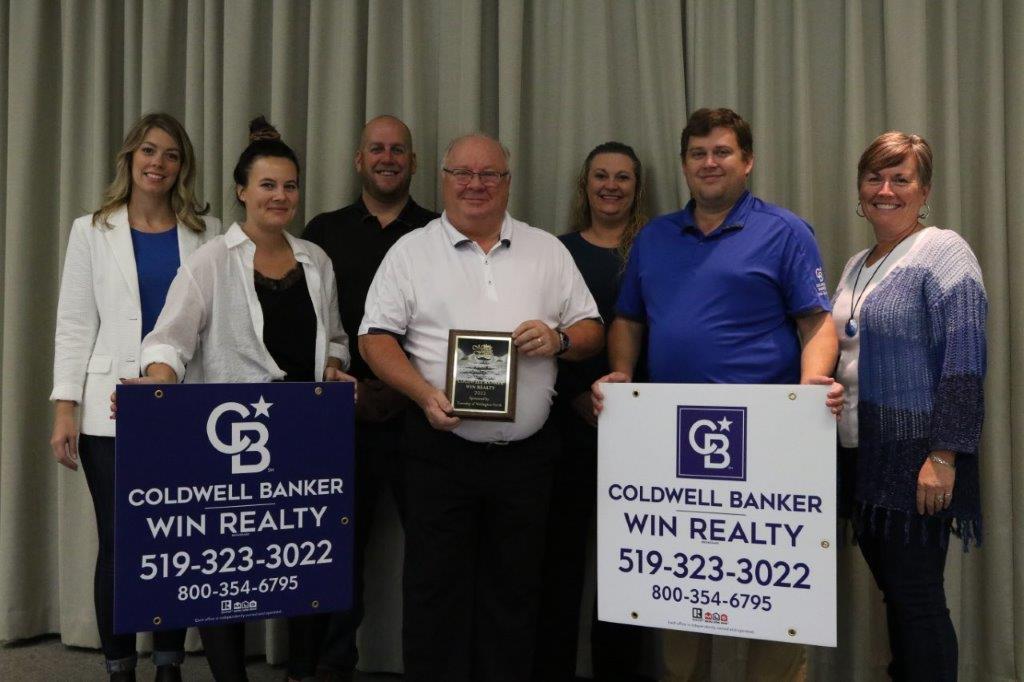 Coldwell Banker Canada WIN Realty won the Mount Forest Chamber of Commerce Corporate Citizen of the Year, 2022. Nelson himself was recognized as the Chamber's Citizen of the Year in 2015. 
Still a top producer, barely 
Bill Nelson is a teacher but is still very much a doer.  
On the strength of his own book of business in 2022, he qualified for the Canadian President's Elite and International President's Circle designations. He is still the top producer in the brokerage, but his youngest son works with him and is gaining ground. 
"He's getting close. He was really close last year. He may get me this year. I'm still the top producer, barely."  
Coldwell Banker WIN Realty is home to key support staff, seven agents and one cube van. Nelson said that the group is highly motivated and doesn't need to be "siss-boom-baahed" into shape. The brokerage sustains itself by what Nelson called collective knowledge.  
"Everyone here has bought into collective knowledge," he said. "We're all competing with each other, we don't share commissions, we don't share clients. But we all respect each other, we listen to each other, we're candid, we listen to what's going on with all the transactions, we all collectively work together so we all grow. We're not a brokerage of lone wolves."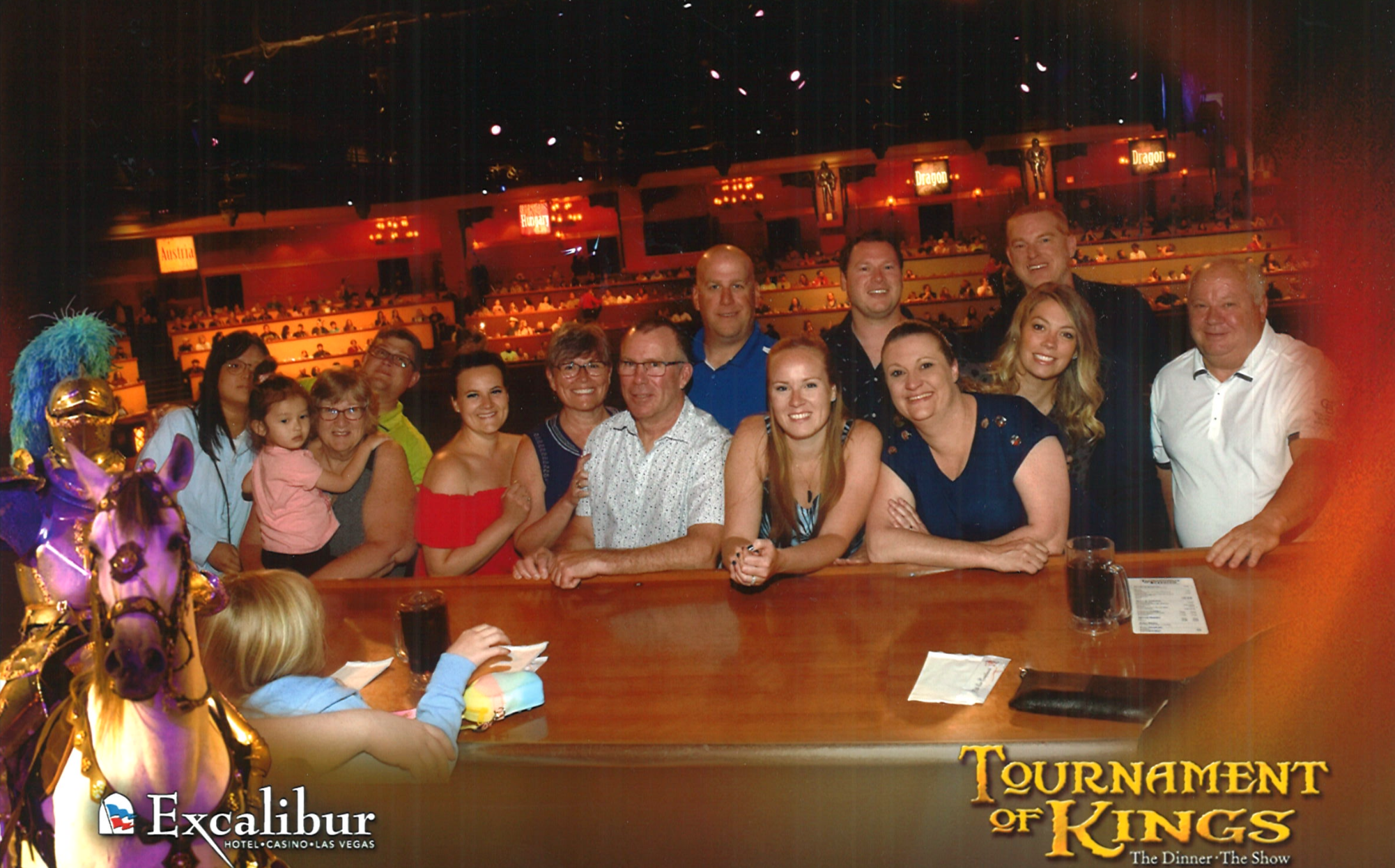 Bill Nelson, far right, with his brokerage staff and spouses at their 2021 Christmas party in Las Vegas. 
What a leader is 
Sharon Wenger joined Coldwell Banker WIN Realty in 2014 after working as an agent at another brokerage. She called it "the best decision of her life, made with no hesitation." Wenger called Nelson the perfect example of what a leader is and does. 
"He is dedicated to his clients, he is devoted to his community and as a broker he supports and trusts the agents," said Wenger, who is also a broker. "He pushes everyone to do better and be a better version of themselves." 
Wenger said nowhere is it explicitly mentioned that working at Coldwell Banker WIN Realty means you devote time to community organizations. But everyone does. Because of Nelson's example.  
"He talks the talks, and he walks the walk, and we're with him," said Wenger.  
Nelson also drives the cube van. Or, at least, keeps it running.  Since his early days with the brand, Nelson has made available, for clients—for free—a cube van that he leaves parked in public. He asks only that it be returned to the same location, with a full tank of gas and no dents.  
Bill Nelson: a man with a plan and a van. 
A life of service  
The Coldwell Banker Canada Canadian Ambassador Award is presented annually to an affiliated broker, owner, manager or sales representative who has best represented the Coldwell Banker brand values in Canada and who strives to make the world a better place.  
When Bill Nelson saw his name on this year's plaque, he saw other names, figuratively, on the award, too.  He saw Jackie Ferrier's name. Ferrier has been his "right-hand person" for 33 years. He saw Lee Nelson's name, too. Lee has been his wife for 43 years and countless adventures. 
"Without the support of those two, I could not have fulfilled whatever level of service people credit me with," said Nelson. "Their names are on the plaque, too."  
Not his only recognition 
The Canadian Ambassador Award is the second major award for service Nelson has received in the last 12 months. The other one came with less fanfare. Nelson was at a social event in Mount Forest when a woman came up to him, told him he didn't know who she was—and then thanked him for saving her mother's life.  
"I don't recall doing any heroic act," Nelson responded.  
The woman explained that her mother was the teenaged woman across the hospital hall from young Bill Nelson all those years ago in the spring of 1972. When Nelson had recovered sufficiently from his own injuries, hospital staff asked if he would go and talk to the woman, who was a couple of years older than him and struggling psychologically after surviving her own vehicle crash in which a friend had died.  
Nelson recalled that "all she could picture in her mind's eye was her friend who had died." 
Whenever the nurses got him out of bed and wheeled him over, he would talk with her. "Just two kids talking about different things, just talking, two teenagers talking," he recalled. 
In time, the woman who lost her friend would go on to tell her own daughter about the kindness of the banged-up kid across the hall who came to talk and listen.  
"She told me her mother had told her all her life that whatever I said to her somehow saved her life," Nelson said, confessing that he does not remember what he actually said, drawing a lesson from that very fact.  
"Sometimes we have no idea about the consequences of our actions," he said. "Sometimes we don't know the profound effect we can all have on others when we try to serve." 
Editor's note: the picture at the top of the blog post shows William Irwin Nelson, centre, receiving the Coldwell Banker Canada Canadian Ambassador Award from Paul Abbott, VP, Franchise Development, Ontario, right, with Jackie Ferrier, left. The awards keep coming. On May 31, 2023, at Coldwell Banker Canada's Gen Blue conference in Vancouver, Bill Nelson received a 30-year service award.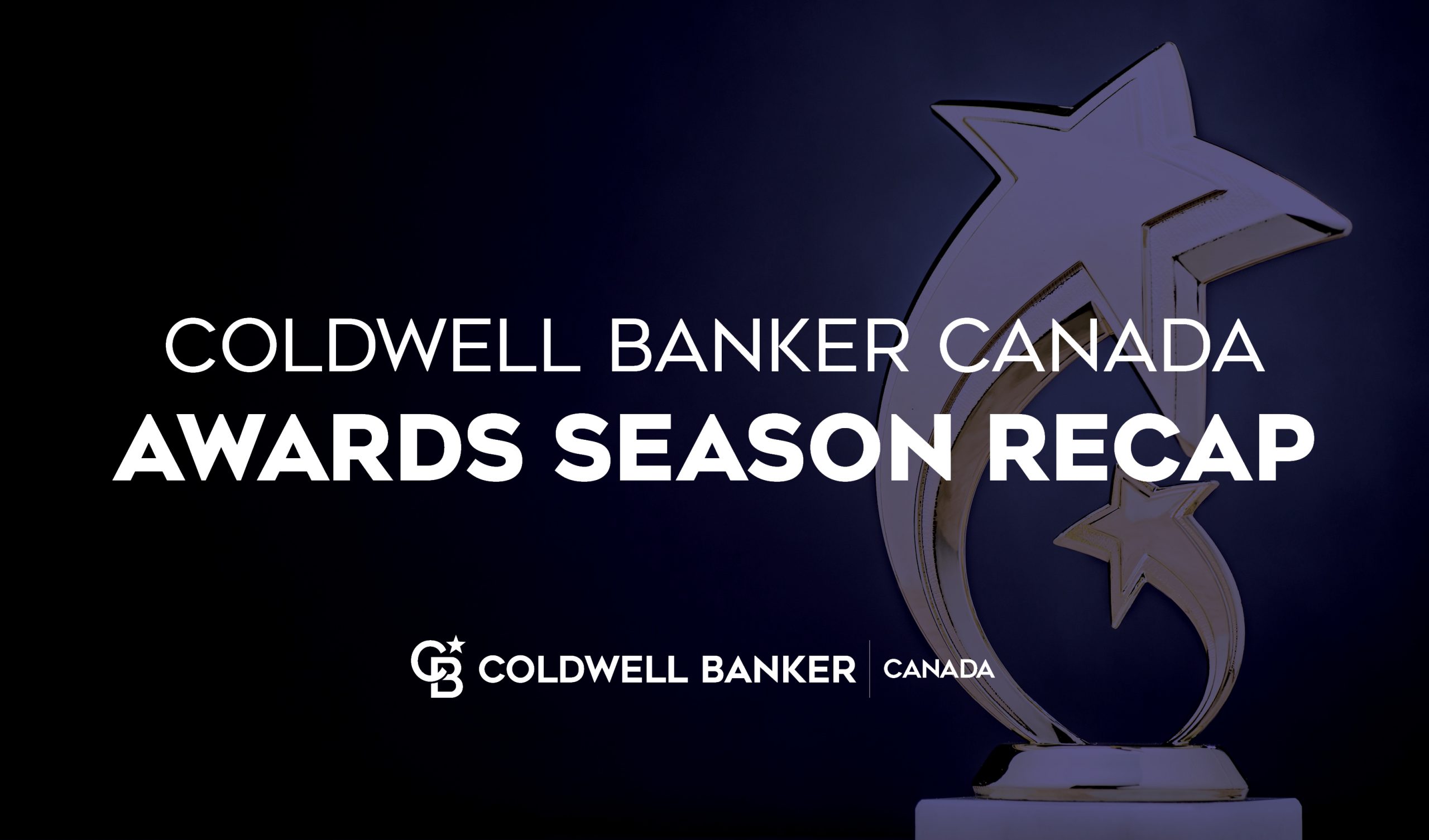 The 2023 awards and recognition season has now come to an end, and we are so incredibly proud of our network and their accomplishments. We are thrilled to be surrounded by a group of ambitious professionals who go above and beyond to serve their clients.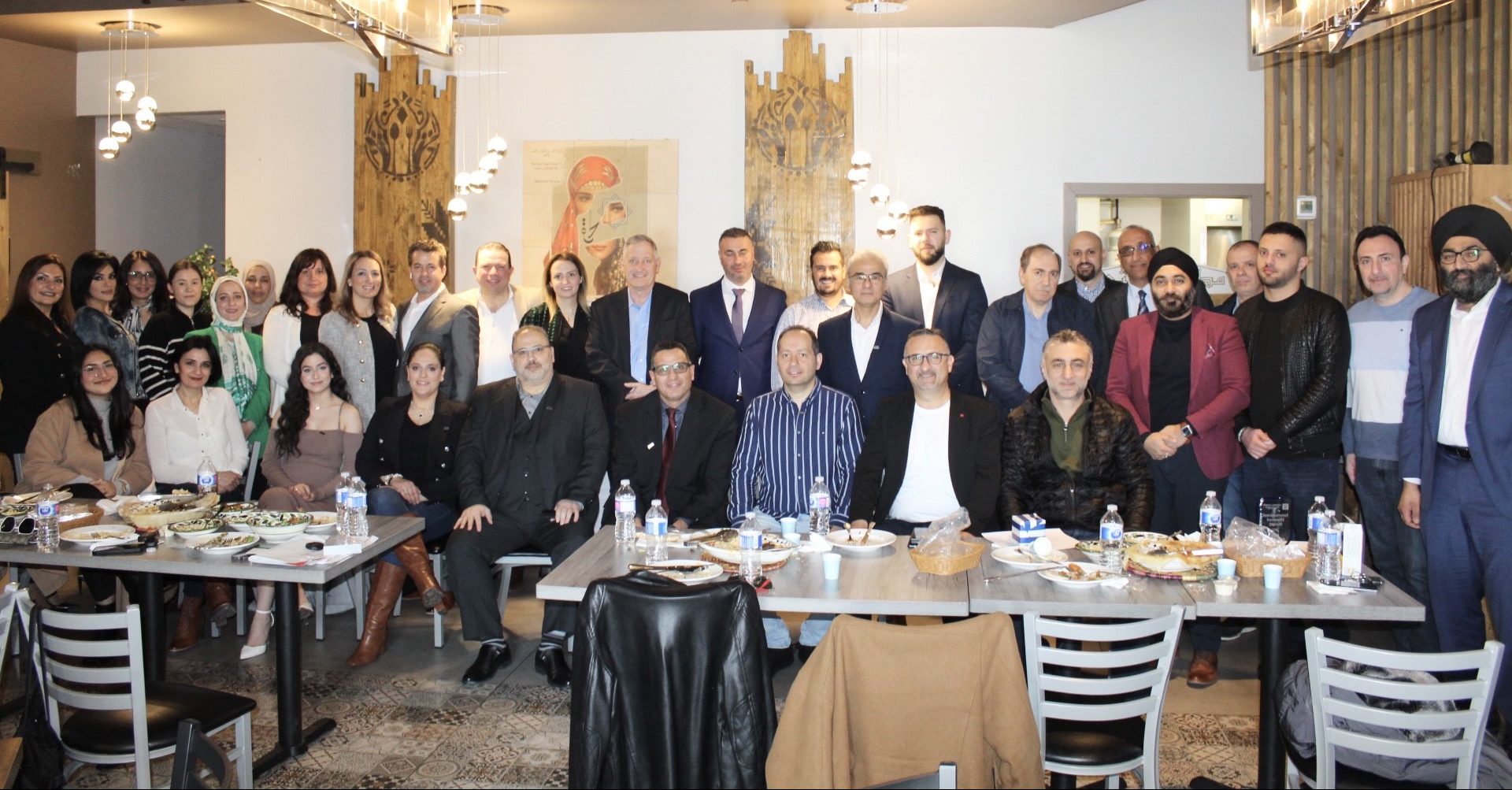 Coldwell Banker Canada represents a brand that is home to some of the most talented real estate professionals across the globe. These talented experts strive for excellence, and we believe that excellence deserves to be celebrated. The International Awards and Recognition program is our method of recognizing our exceptional real estate professionals who have demonstrated the meaning of the Coldwell Banker brand-awesomeness, excellence and ingenuity. Whether it be production excellence or outstanding customer service, we want to celebrate it!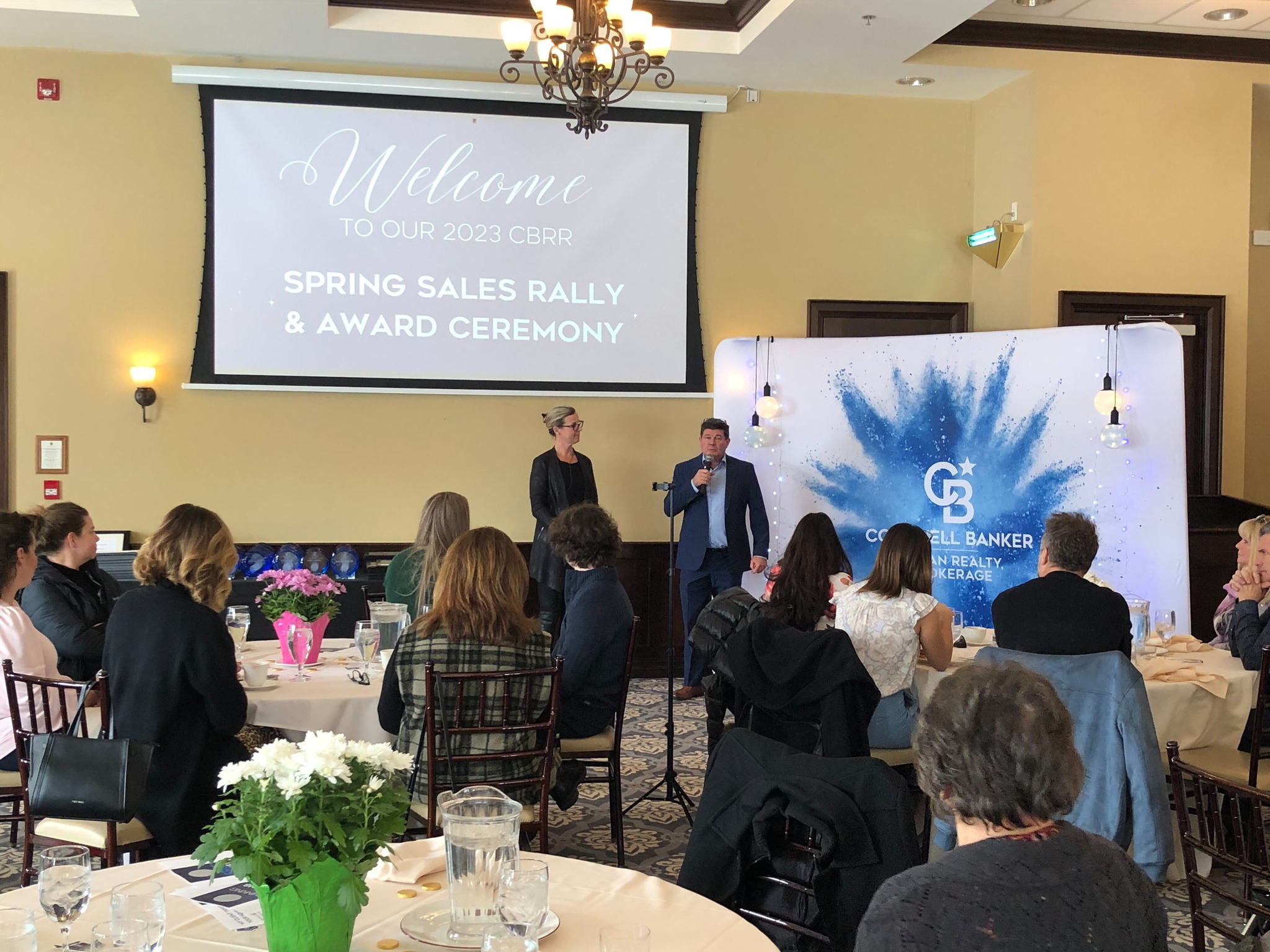 Awards and recognition help to provide agents with a sense of accomplishment and create motivation to set goals and standards as individuals, teams or offices! Part of the Coldwell Banker Canada culture and one of our core values is celebrating excellence. Our awards act as a way to celebrate the key wins, celebrate hard work and effort and highlight niche achievements. We love to see so many of our agents and offices achieving great things on a national as well as international level.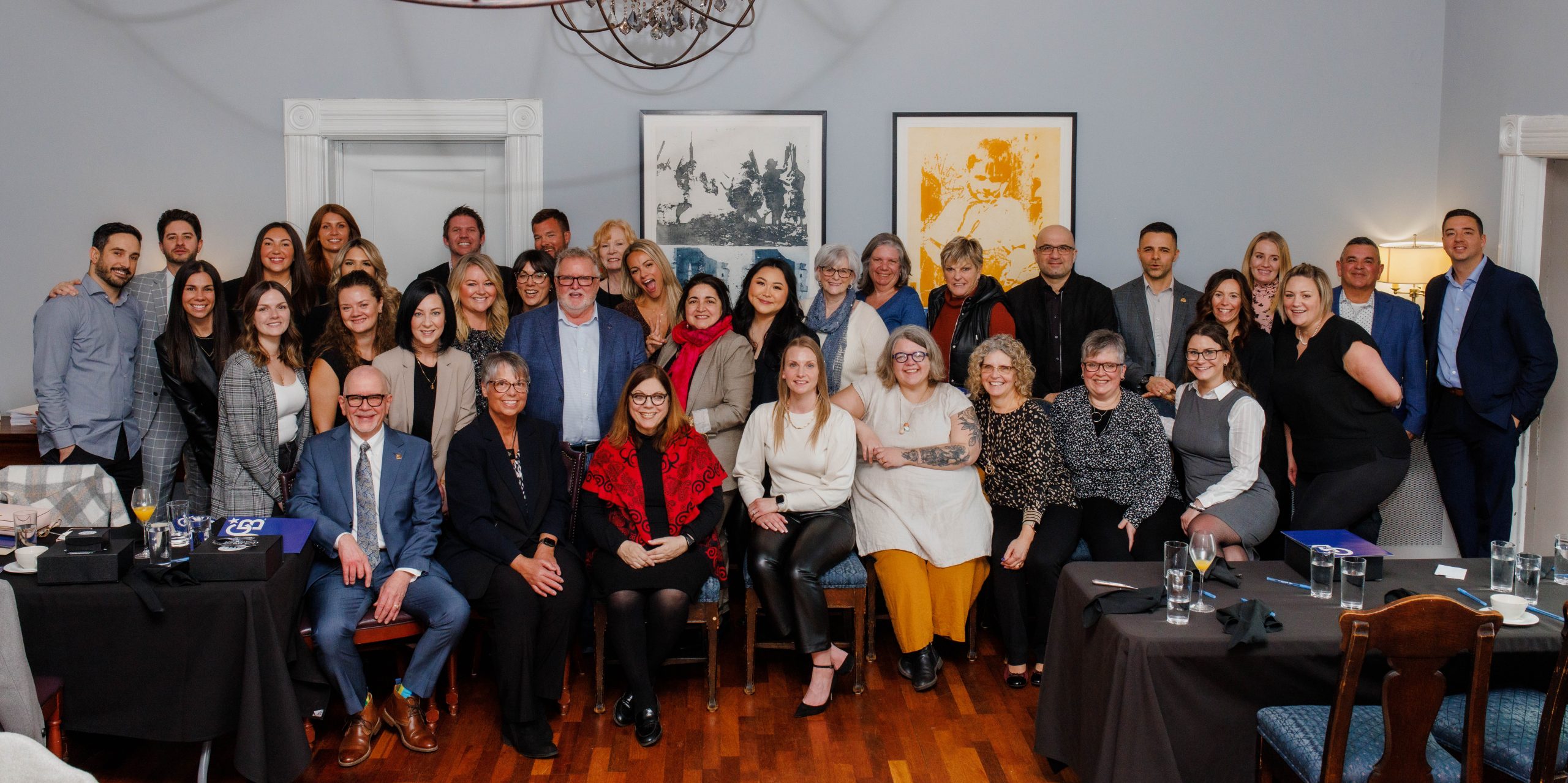 The Coldwell Banker awards have a variety of categories from Individual Agent Awards to International Nomination Awards.  
Awards & Recognition Categories: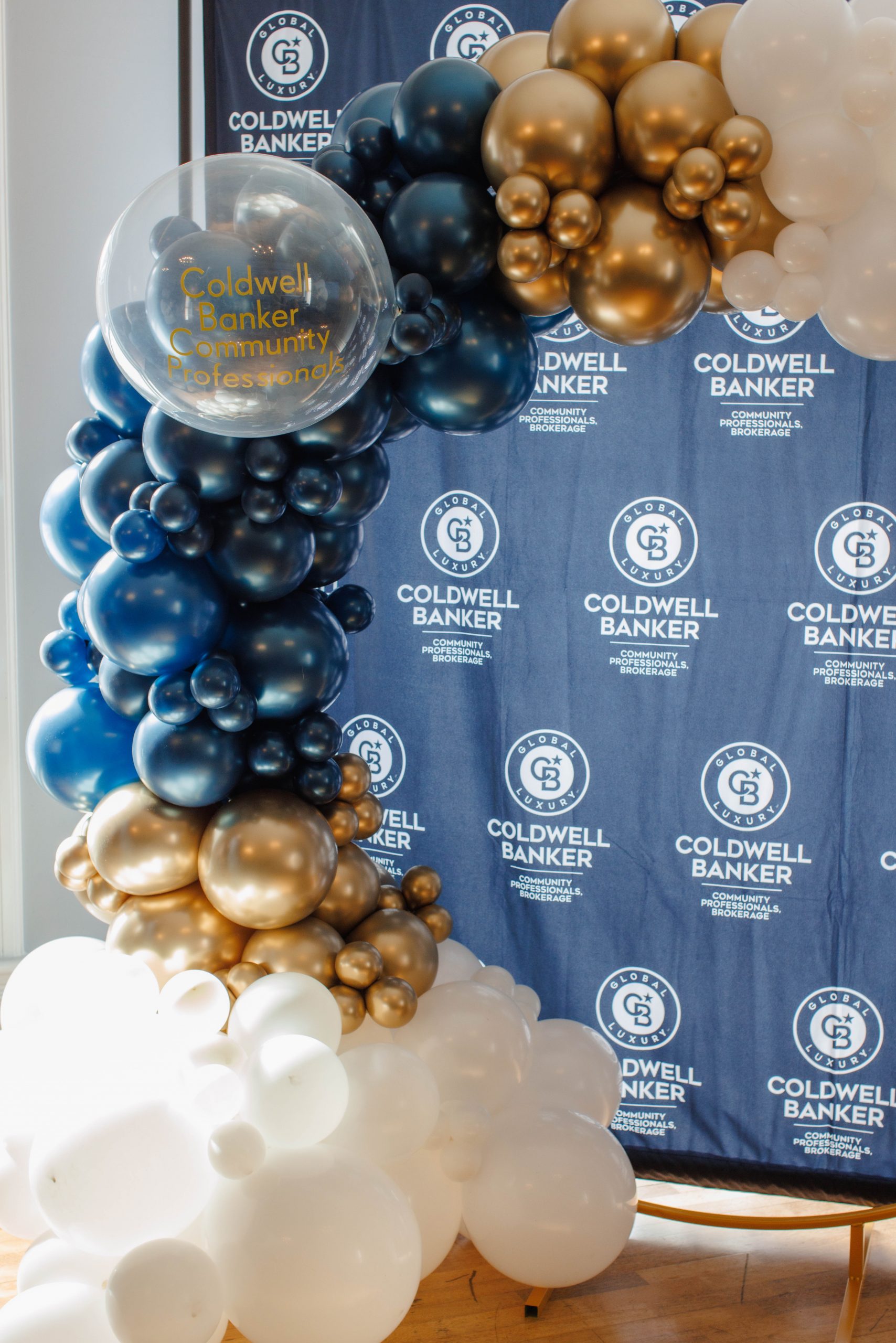 Individual Agent Awards 
Canadian Team Awards 
Canadian Office Awards 
Canadian Ranked Awards 
Canadian Ultimate Service Awards 
Canadian Nomination Awards 
International Nomination Awards

We also love celebrating those who have rewarded our business with years of service and support. 'Bleeding Blue' is a representation of those who live and breathe the Coldwell Banker brand and our Milestone Awards are our way of showing love and appreciation to our loyal network.  
Stay tuned for more on our Milestone Awards!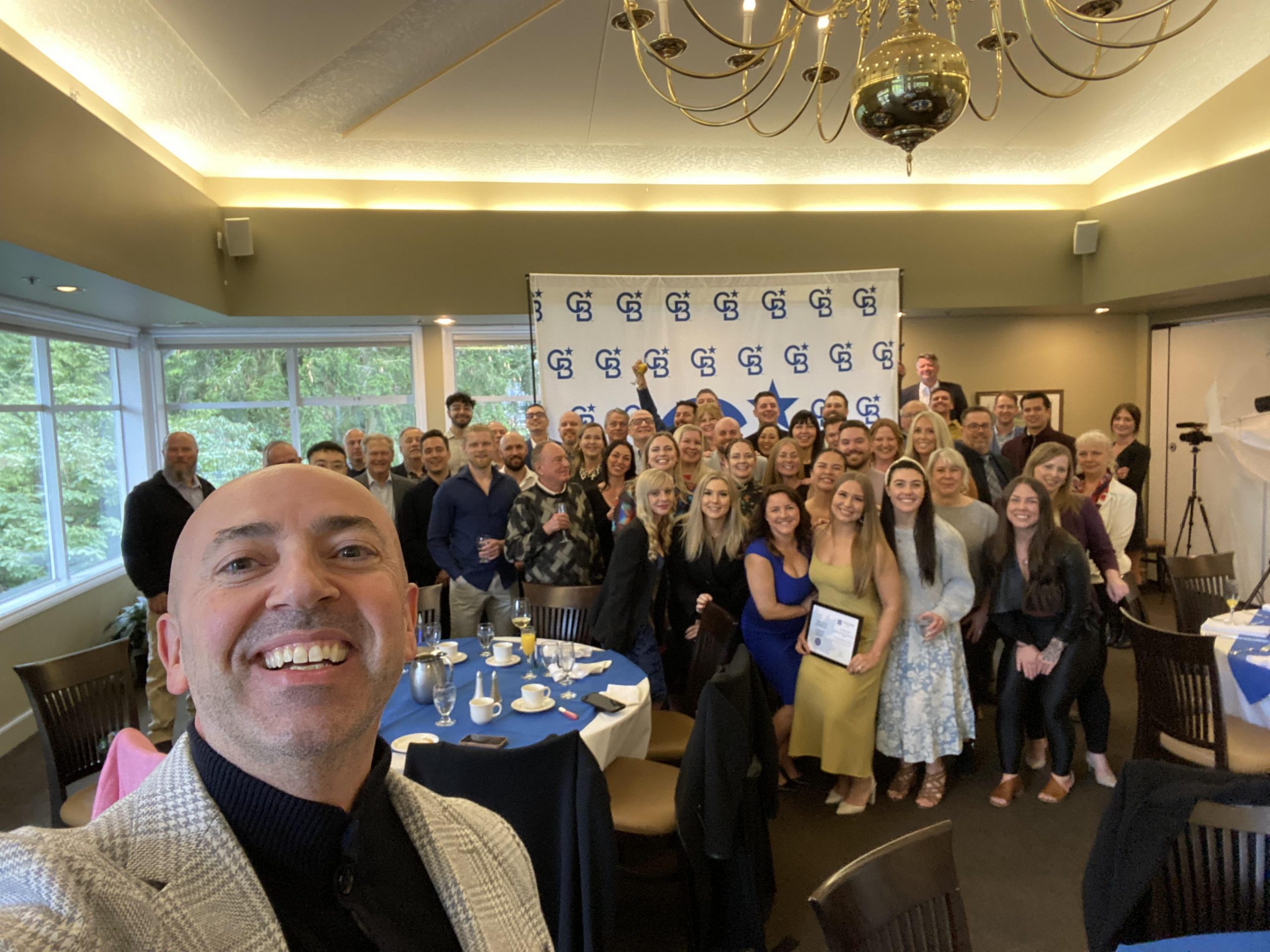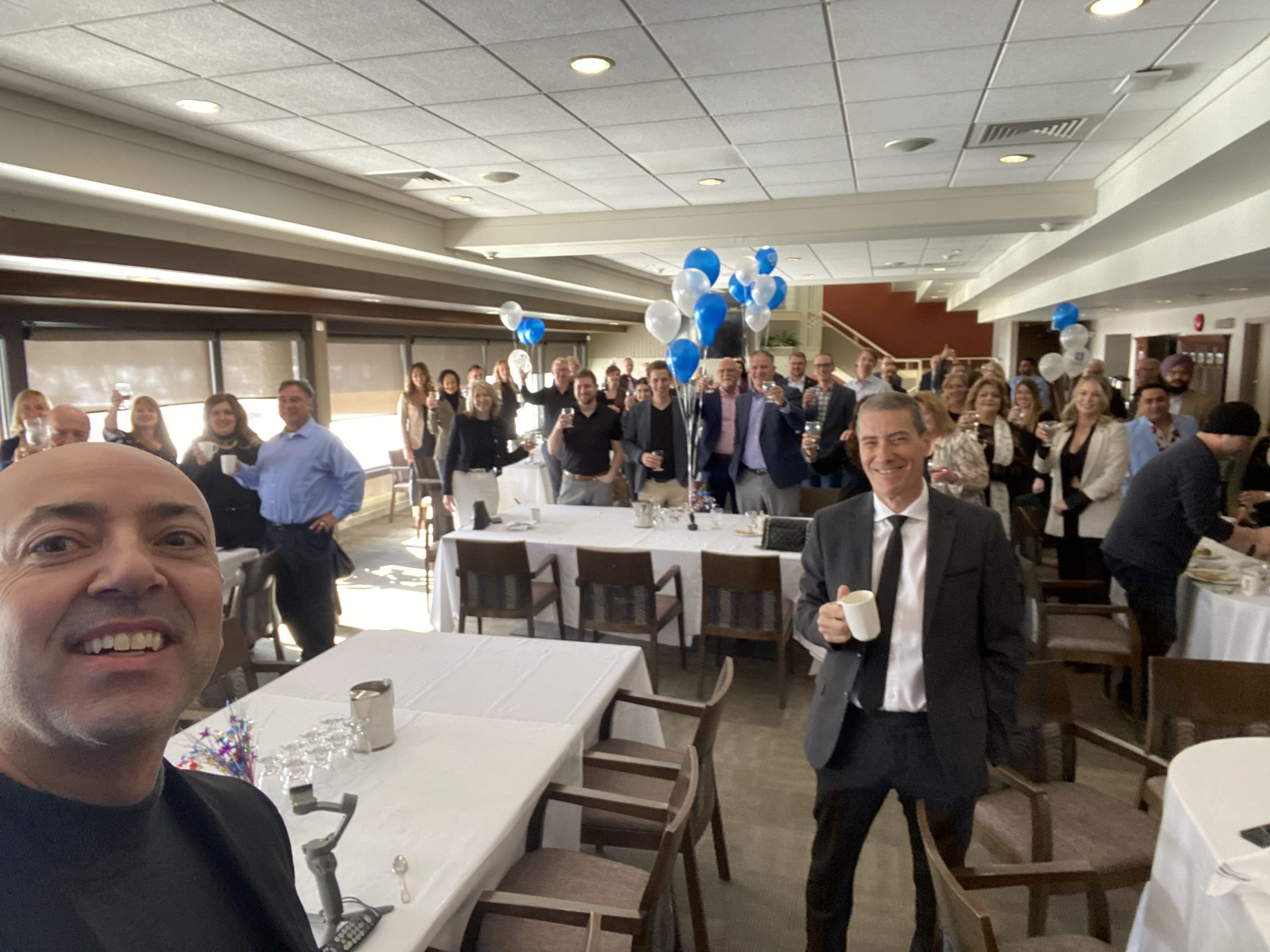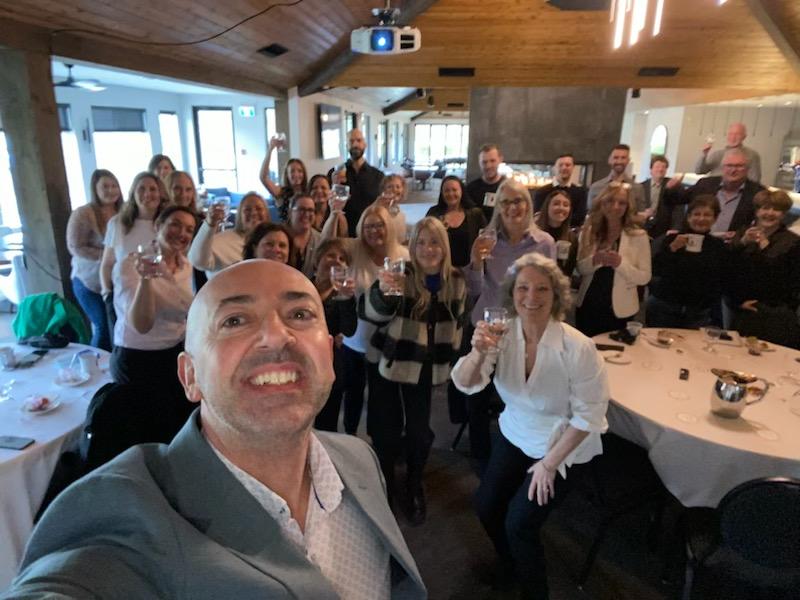 This article was reposted from The Calgary Herald, May 5, 2023, by Joel Schlesinger, Article Here
Calgary's luxury sales are declining, yet the segment's relative affordability in Calgary is generating steady interest. 
Luxury remains relatively hot in Calgary's resale real estate market compared with other major markets in Canada, a new report suggests.
Although activity in the $1 million-plus price range is not as high as it was last spring, the Top-Tier Real Estate: Spring 2023 State of Luxury report by Sotheby's International Realty Canada points to Calgary's luxury market being the healthiest among Canada's largest cities
"Demand is certainly there," Don Kottick, president and chief executive office of Sotheby's International Realty Canada. "What's holding it back really is the low number of properties coming on."
Low inventory is a challenge in every major city from Vancouver to Montreal, particularly in the luxury markets, the report notes.
In fact, supply is even lower than last year when all resale markets were faced with unprecedented demand.
In part, the low inventory is a result of fewer sellers listing homes, Kottick adds.
While sales are down 64 per cent in the first three months of 2023 in Toronto, year over year, and 53 per cent in Vancouver in their luxury segments, Calgary's high-end market has fared slightly better, down 36 per cent.
When compared with activity in the years before the pandemic, however, luxury market activity in Calgary so far this year is 223 per cent higher than the first quarter of 2020.
What's more, activity remains far above the 10-year average sales activity for Calgary's $1 million-plus market, the report adds.
"We may not be seeing more sales, but we are seeing the velocity (of sales) change with buyers' time to make a decision shortening," says Rachelle Starnes, a realtor with Coldwell Banker Complete Real Estate.
Driving the pace is low inventory among resales and even new homes.
In particular, prices in the new homes market for luxury are higher than they were before the pandemic as both material and labour costs have increased over the last year. At the same time, builders are also hampered by higher financing costs, Starnes adds.
The end result is less choice among both new builds and resales for luxury buyers.
While sales are down, demand in the Calgary market is still being driven by out-of-town buyers, mostly from Ontario, Kottick adds.
These are often buyers from the Greater Toronto Area where the average price of a home still exceeds $1 million. There, the luxury segment starts at $4 million, the Sotheby's report notes.
In turn, buyers from Toronto who would have been looking in the mid-price ranges there may find themselves luxury buyers here, as the Sotheby's report points out that Calgary's luxury market starts at $1 million.
Yet Starnes cautions that threshold, after the last two years of strong activity, is now more like $1.5 million.
She adds that demand for acreage homes in the Rocky View and Foothills regions have fuelled price growth.
"Many of the luxury homes selling are in Springbank, Elbow Valley, Stonepine," she says. "These communities are about eight minutes out of the city, so they are essentially like the suburbs."
Sales for luxury homes — like other price ranges — is likely to see consistent growth in the coming months and years, Kottick forecasts.
This will largely be the result of ongoing low supply and anticipated demand growth in the face of federal government policy that aims to bring about 500,000 newcomers to Canada annually through to 2025.
"That means more people coming to Alberta, which means more buyers and more pressure on the inventory," he says.
"But that's not just a problem in Alberta; it's a problem universal to Canada."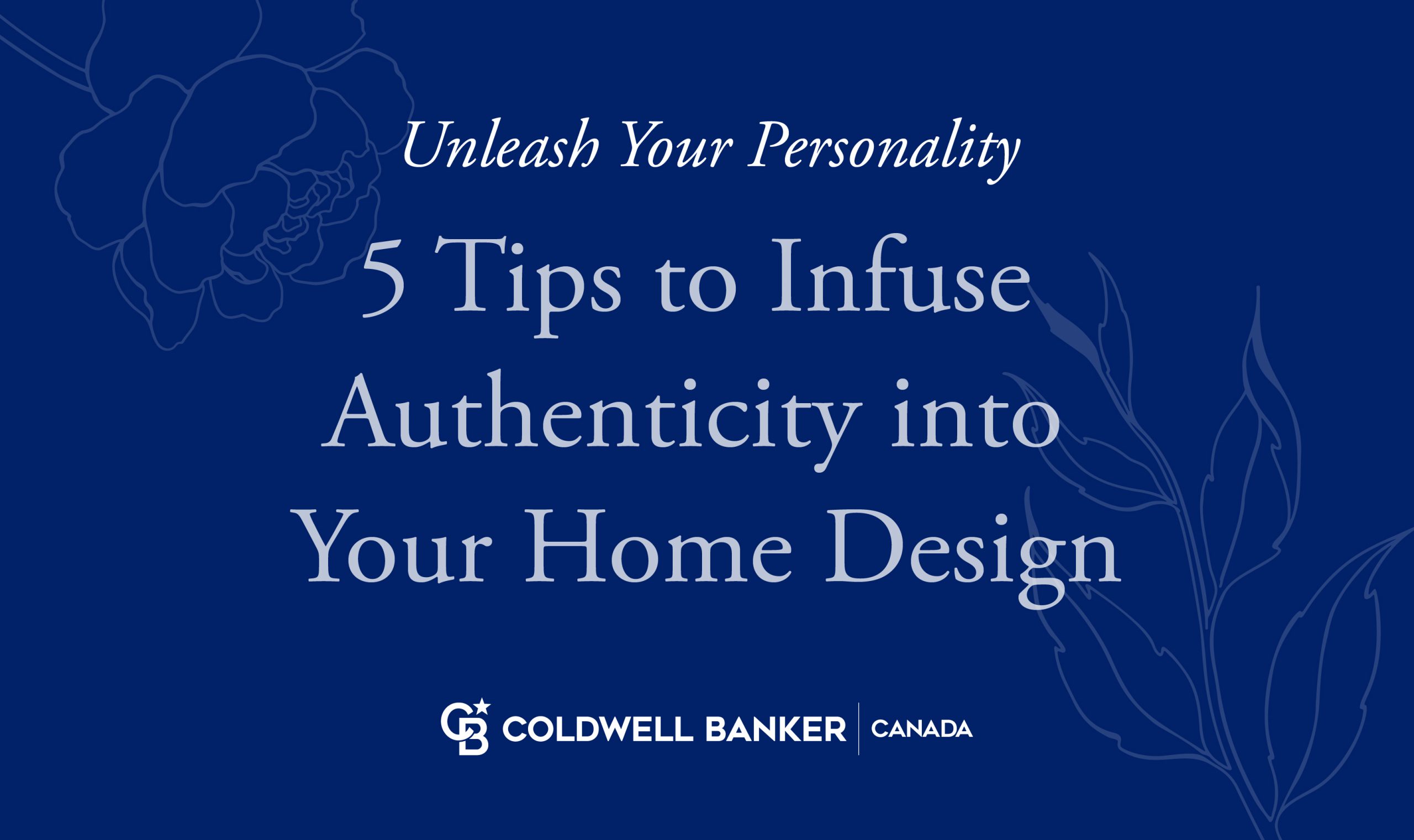 Does your home feel like you, or does it feel like someone else designed your space? 
It's easy to get caught up in TikTok trends and new design ideas, but it is important to remember that our homes should be a reflection of ourselves.  
If you're struggling to find balance between following trends and being authentic, here are some tips! 
Showcase Your Favourite Art 
Art is one of the easiest home décor pieces that adds a personal touch to a space. Maybe you're a world traveler and you collect a new piece of art every time you go somewhere. Or maybe you collect thrifted knickknacks. Whatever it is, showcase it throughout your home to add your personality and flair!
Highlight What You're Passionate About 
Are you a photographer? Do you have a plant obsession or do pottery as a hobby? Highlight these passions in your home! Create a gallery wall of some of your favourite photos. Add plants to every corner of your house. Display your pottery creations! 
Paint! 
Adding a fresh coat of paint, a feature wall or painting the ceiling can instantly add your personality to a space. Whether you opt for a bold accent wall or a subtle pop of colour, your unique style will make your space feel authentically you.  
Only Buy Items That You Absolutely Love! 
Sometimes we get tempted by sales and deals and end up buying items that we aren't in love with, they're just convenient. In the long run, it's better to spend a bit of extra money on a piece that you actually love.  
Be Creative and Confident! 
Search for design inspiration outside of the internet. When you see a design style that you like or an item that you are drawn to- buy it! Trust your instincts and use items that you like to build your own unique style and design.  
Information referenced from:
https://www.thespruce.com/how-to-make-your-home-feel-like-you-7094198 
https://www.elleihome.com/blogs/journal/how-to-create-a-home-that-feels-unique-and-authentic-free-worksheet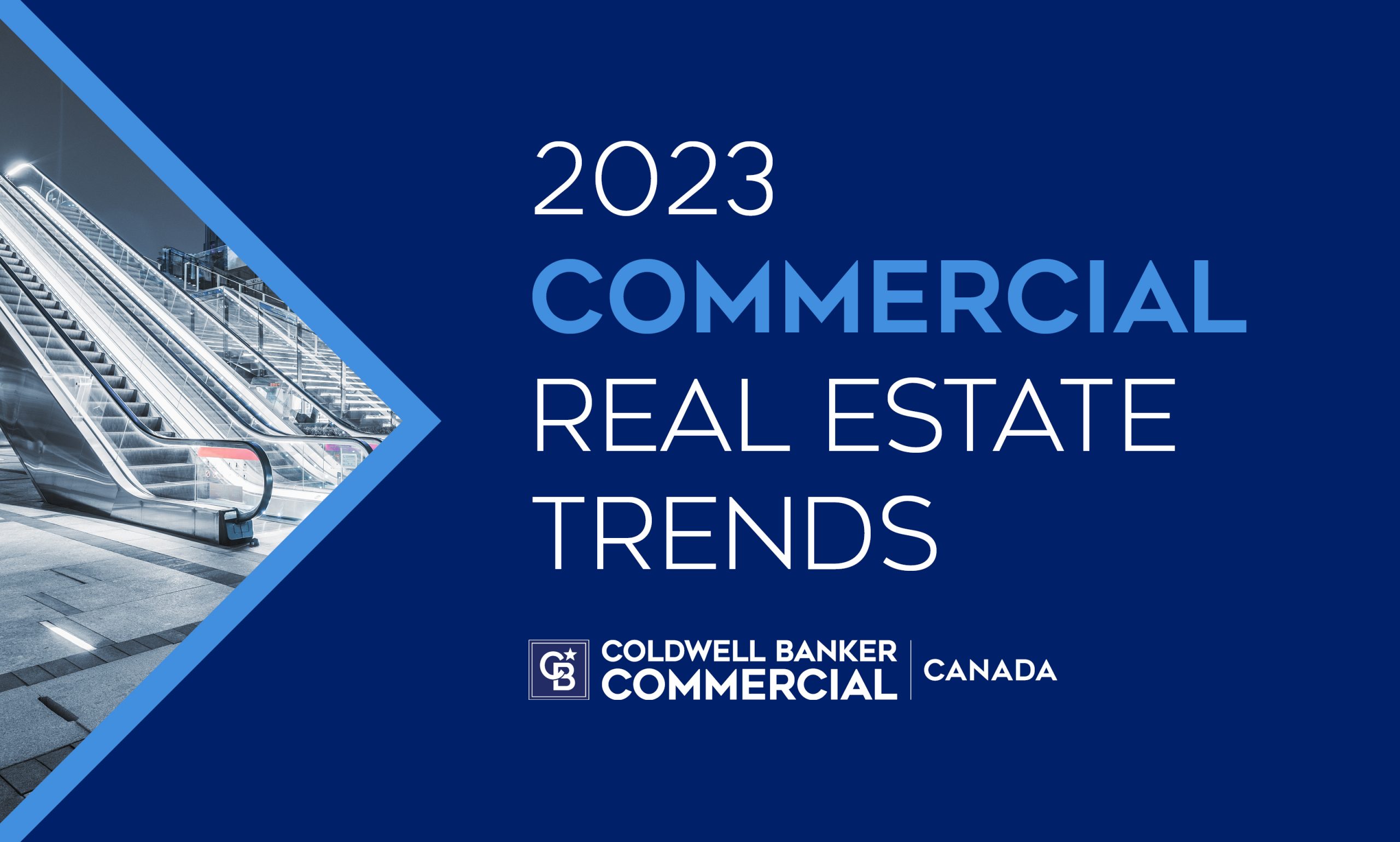 The real estate market and interest rates have been very hot topics over the last year. We have seen house prices rise and fall and inflation is the highest it has been since the 1980's. While interest rates are still high, we have now witnessed the Bank of Canada hold the overnight rate for two consecutive announcements, but there are still many hurdles in the real estate world. Curious what will be trending in Commercial real estate in 2023? Let's take a look! 
The 3 areas that will have the biggest focus for 2023 are: 
Sustainability and focus on Environmental, Social and Governance (ESG)

 

Supply issues and inflation

 

Housing affordability crisis

 
Focus on Sustainability and Environmental, Social and Governance (ESG) Concerns 
Focus on climate change and sustainable development has been trending for a while now as companies hope to achieve net-zero emissions in the coming years. It is imperative that companies and developers have an ESG plan as achieving net-zero emissions is the new standard. Having an ESG strategy will not only help companies to assure investors and employees that they are forward-looking and see the value in sustainability. It is common now for investors to demand to see a net-zero strategy before moving forward, as expectations toward ESG best practices are emerging.  With higher interest rates, it's not as easy for companies to gain capital as it was in previous years, which is why having a strong ESG strategy will be beneficial. Companies need investors in order to further development projects and having a focus on climate change and sustainability will give some companies an edge against their competitors. 
Supply Issues and Inflation 
In a time of uncertainty and rising costs, it is difficult to know when to take risks and when to play it safe. With interest rates still high and potentially climbing, along with the rising cost of building supplies, commercial real estate is being impacted. With building and material costs being on the rise, labour costs have also been making development projects much more expensive than they were in the past. Not only do developers need to take price increases into account, but they will also need to consider climate change and sustainability when choosing building materials. In fact, according to Statistics Canada, in the first quarter of 2022, construction costs were 12.8% higher than they were in the first quarter of 2021. As a result, some investors and developers are choosing to take a pause to allow inflation and the supply chain to readjust. 
Housing Affordability 
Higher interest rates and lack of supply have created a housing affordability crisis in Canada, which has caused Canadians to look at renting rather than buying homes. Higher rates and inflation have made it more difficult for Canadians to buy property and increased the costs associated with new construction. Across Canada, the average minimum income required to purchase a home now requires an additional $5,000 to $21,000, the amount varying by city. 
As a result, we are seeing buyers continue to wait on the sidelines, causing the rental market and prices to inflate.  
An opportunity that has been discussed is office building conversions. With the shift to working from home, there are plenty of office buildings that are either empty or at very low capacity, making these buildings great candidates for rental conversions.  
What's Next?  
Government involvement and assistance along with developers creating strong ESG strategies will offer some relief in the short term. As the real estate market resets and recovers, we are going to need to see government solutions to help with the affordability crisis in Canada and lack of housing supply and if developers want to see money from investors, they are going to need to have net-zero strategies in mind.  
Information referenced from:
https://www.loopnet.com/learn/what-to-expect-in-canadian-commercial-real-estate-in-2023/1725921854/ 
https://www.vts.com/blog/esg-in-commercial-real-estate-what-you-need-to-know#:~:text=ESG%20is%20an%20acronym%20defining,water%20usage%2C%20and%20waste%20management.  
https://www.pwc.com/ca/en/industries/real-estate/emerging-trends-in-real-estate.html  
https://dailyhive.com/canada/home-prices-in-canada-income-march-2023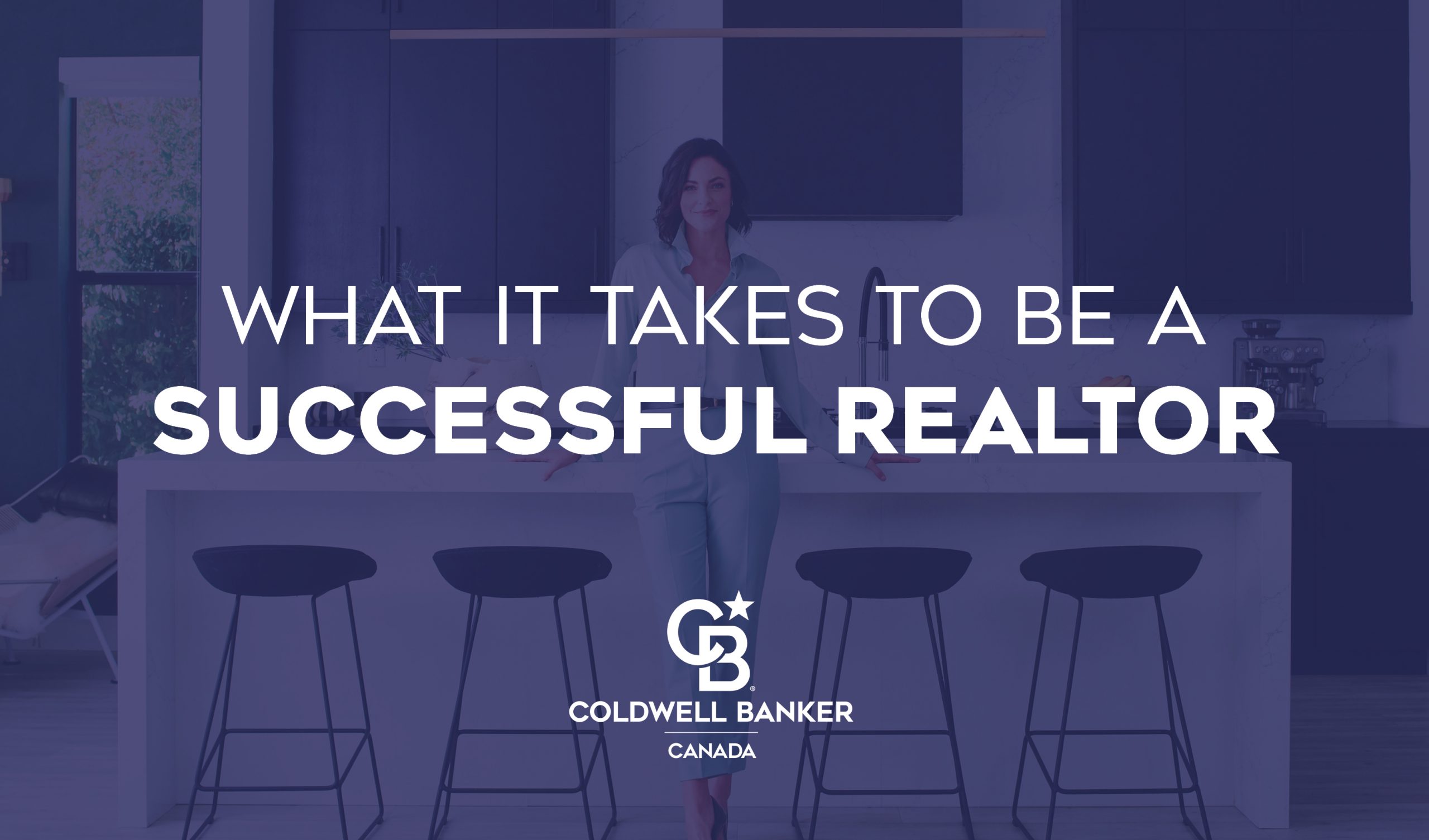 What skills do successful Realtor's have? 
Communication skills

 

Understanding of real estate

 

Knowledge of your local market

 

Time management skills

 

Negotiation skills

Marketing skills



Communication
Being able to communicate with your clients is the #1 key to being a successful Realtor. Whether it be a verbal conversation, a written document, or simply being able to actively listen to their requests or concerns, communication is extremely important.  
Communcation skills can be broken down into 4 categories: 
Verbal Communcation: How you speak to your clients and the terminology you use will impact your level of verbal communication. Speak with confidence and avoid using technical or overly complicated language. 

 
Nonverbal Communication: Body language and eye contact are very effective forms of communication. It is key to ensure that your clients feel important and that you care. 

 
Active Listening: Listen to your clients will ensure that you understand your clients. Listen, ask questions, and repeat their answers so your clients feel that you understand. 

 
Written Communication: Being professional in all written communication is necessary in real estate. 

 
Understanding of Real Estate 
Similar to most other industries, keeping up with the latest trends and continuing to educate yourself will make you more confident and comfortable in your career. Utilize local or national news sources to keep up with the latest market updates.  
Knowledge of Local Market 
Local knowledge of the market makes all the difference in real estate. Your clients want to know the neighbourhood information including schools, taxes, public transportation, and more.  
Time Management 
A career in real estate offers plenty of flexibility but being able to manage your time effectively is imperative given the lack of structure. Scheduling showings, meeting with clients and any other day-to-day activities can be very sporadic and can often involve working on weekends or outside normal working hours.  
Marketing 
Being tech and social media savvy acts as an advantage in today's real estate market. Using social media, personal websites and other digital assets are great ways to market your listings and you! Having a digital presence will help you get found and will show your clients that you truly are an expert in your field. Social media has been a huge advantage for individuals in not only real estate, but business in general. It has allowed people to build a business and generate income from the comfort of their home. 
Do you have what it takes to be a successful Realtor?
Information referenced from: 
https://www.theceshop.com/agent-essentials/real-estate-agent-encyclopedia/real-estate-skills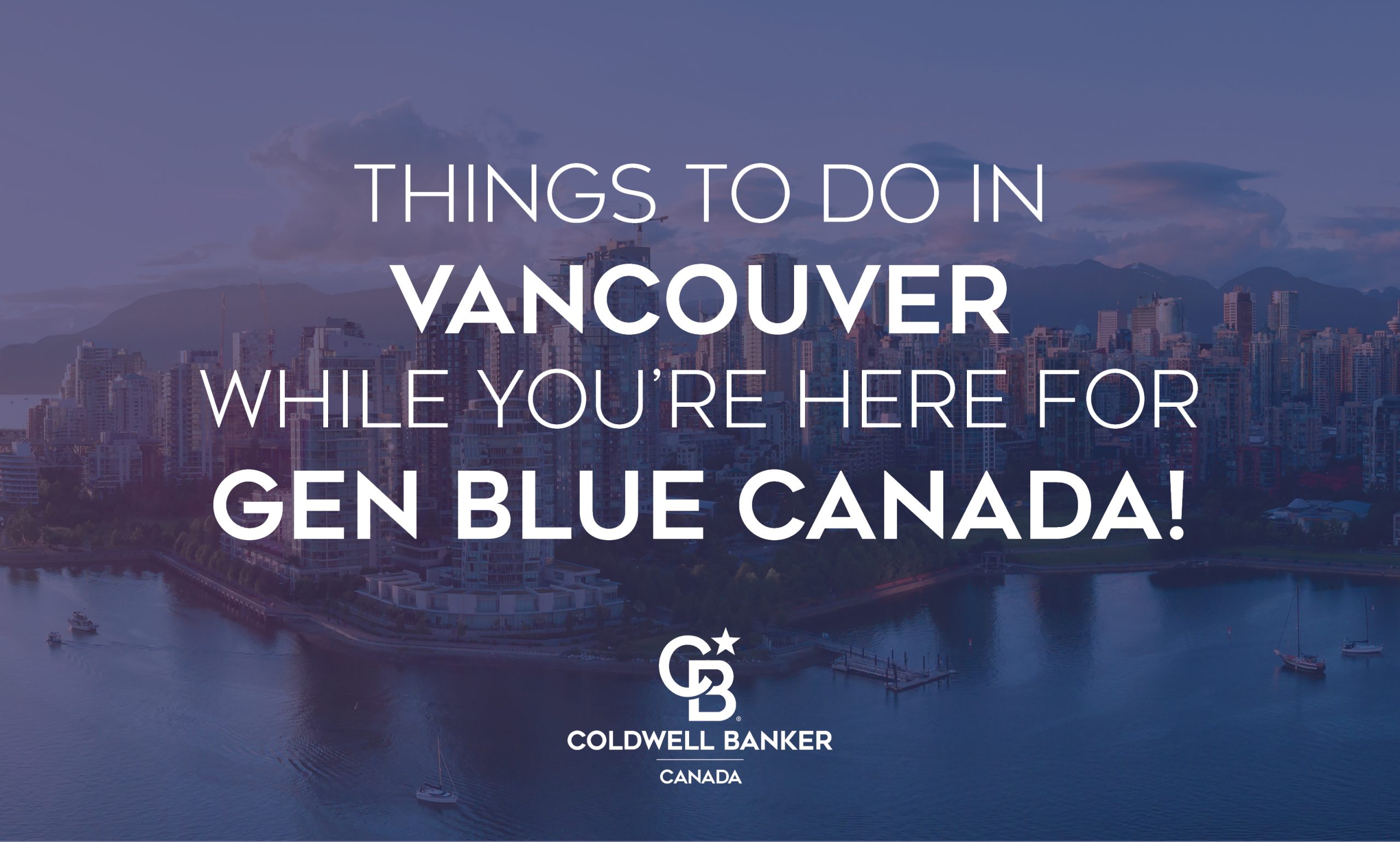 This spring, Coldwell Banker Canada will be bringing our blue pride to the beautiful city of Vancouver. Blessed with majestic mountains, the sparkling ocean, lush rainforests, and an array of notable attractions, Vancouver is one of Canada's most desirable places to visit.  
We have guests from across Canada flying in for this special event, and we want to make sure everyone makes the most of their visit! Whether this is your first time travelling to Vancouver or you're a local looking for new adventures, we've curated a list of the best things to do in this bustling city.  
Explore Stanley Park  
Stanley Park is Vancouver's largest and most adored park! This green oasis is located right along the Seawall and offers 400 hectares of luscious rainforest, kilometers of trails, stunning beaches, wildlife, delicious food, cultural landmarks, and unlimited scenic views of Vancouver's beautiful landscape. Stanley Park offers something unique for everyone! 
Visit the Richmond Night Market  
The Richmond Night Market is the largest in North America and is the perfect spot to eat, play, and shop! With 70 food vendors and 100 retail stalls, you can fully indulge in this epic tradition. Feast on some of the most delicious Asian food while shopping for handmade, local merchandise.  
Take an Aquabus to Granville Island  
It comes as no surprise that Granville Island is a favorite spot for many visitors and locals alike! The Granville Island Public Market is a bustling hub of activity AND an important cultural district. The area is home to an endless number of restaurants and food stands, two breweries, a spirits distillery, and many theatres, workshops, and craft studios.  
Cycle or Walk the Vancouver Seawall  
The Seawall in Vancouver extends from the Vancouver convention Centre to the Spanish Banks Park, but the most popular section is the 10-km loop around Stanley Park.  The Seawall caters to both walkers and cyclists so you can choose how would like to experience the lush greenery, the ocean views, and the freshest air around. 
Tour Gastown  
Gastown is located along the north of the downtown Vancouver peninsula and is the city's oldest neighborhood. You're going to want to explore this neighborhood by foot to admire the Victorian architecture, adorable boutiques, and unique galleries while enjoying some of the best food in the city!  
Visit the Vancouver Aquarium  
The Vancouver Aquarium is Canada's very first public aquarium and contains the country's only dedicated marine mammal facility. It is home to thousands of incredible ocean species and aquatic life and provides an educational, awe-inspiring experience for guests of all ages.  
Take a Foodie Tour  
Vancouver's culinary scene is one of the most vibrant in Canada, offering a huge variety of quality cuisine. You can expect to find some of the finest restaurants in the world, superb street food, and everything in between.  If you consider yourself a foodie, you should consider taking a Foodie Tour for a guided experience where you'll get to try incredible food from multiple vendors!  
Enjoy Live Music at The Commodore Ballroom  
The Commodore Ballroom is an award-winning venue that has hosted some of the most legendary talent for the past 90 years, including KISS, David Bowie, the Tragically Hip, Lady Gaga, and so much more. Named one of the Top 10 Most Influential Clubs in North America and Vancouver's favorite live venue, it's definitely worth the visit!  
Admire the Van Dusen Botanical Garden 
If you consider yourself a nature lover, you're going to want to check out the Van Dusen Botanical Garden, a 55-acre oasis in the heart of Vancouver. There are over 7,500 plant species and varieties from around the world to admire, and you'll likely encounter some local wildlife as well. The garden features an Elizabethan hedge maze, a delicious care and restaurant, and a lovely garden themed gift shop!  
Catch the Sunset at Kitsilano Beach  
Vancouver's mountain landscape make for some incredible sunsets. If you don't believe me, then you should head over to Kitsilano Beach to see for yourself! Kitsilano Beach is one of the most popular beaches in Vancouver, offering panoramic views of downtown, Burrard Inlet, and the North Shore Mountains, making this the ideal spot to wind-down and enjoy a sunset.  
Walk Across the Capilano Suspension Bridge  
The 450-foot Capilano Suspension Bridge is a sight to see, surrounded by the rich rainforest, rushing river, and incredible views from every angle. The park also features towering platforms, 6 other suspension bridges and a thrilling cliff walk high above Capilano Canyon. There is tons of exploring to be had here, and if you're lucky, you'll even spot an eagle.  
Go Whale Watching  
With thousands of whales migrating through the ocean each year from March to October, Vancouver is one of the world's best locations for whale watching. There are a number of tour operators offering whale watching expeditions from boats, kayaks, or seaplanes. You'll have to opportunity to see humpback whale, orcas, gray whales, and even mini whales, so make sure to pack your binoculars! . 
Information referenced from:
https://vancouver.ca/parks-recreation-culture/stanley-park.aspx 
https://www.visitrichmondbc.com/things-to-do/night-market/ 
https://www.destinationvancouver.com/vancouver/neighbourhoods/granville-island/ 
https://vancouver.ca/parks-recreation-culture/seawall.aspx 
https://vancouver.ca/parks-recreation-culture/stanley-park-seawall.aspx 
https://www.destinationvancouver.com/vancouver/neighbourhoods/gastown/ 
http://www.commodoreballroom.com 
https://vancouver.ca/parks-recreation-culture/vandusen-botanical-garden.aspx 
https://www.hellobc.com/listings/vancouver-coast-mountains_vancouver_900302620_kitsilano-beach/?gclsrc=aw.ds&gclid=EAIaIQobChMI8bLT3o2T_gIVdQl9Ch0yjAvxEAAYASAAEgIJrvD_BwE 
https://www.capbridge.com/west-coast-experiences/ 
https://www.destinationvancouver.com/activities/whale-watching/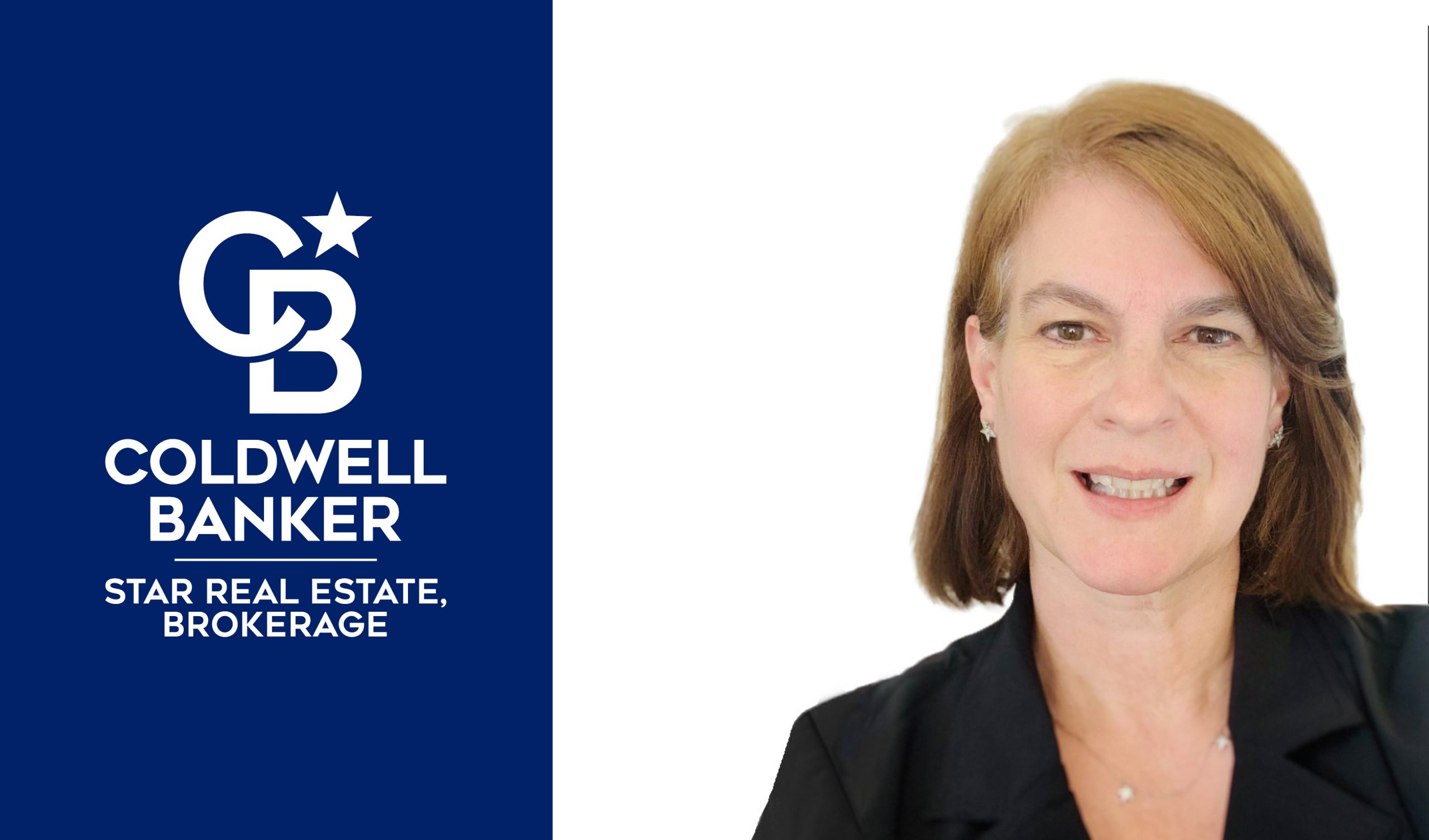 COLDWELL BANKER STAR REAL ESTATE IS BORN FROM THE M&A OF TWO SUCCESSFUL COLDWELL BANKER CANADA BROKERAGES IN ONTARIO 
Coldwell Banker Appleby Real Estate merges with Coldwell Banker At Success Realty as they re-brand to Coldwell Banker Star Real Estate, Brokerage, Which Now Has Offices in Grand Bend, Strathroy, Aylmer, and St. Thomas, Ontario.  
(Grand Bend, ON – March 15, 2023) Coldwell Banker Canada is delighted to announce the merger & acquisition of two existing brokerages, Coldwell Banker Appleby Real Estate and Coldwell Banker At Success Realty, which will now be collectively known as Coldwell Banker Star Real Estate, Brokerage. Robin Tiller, previous owner of Appleby Real Estate and current owner of Star Real Estate, is thrilled with the M&A, and is ready to better serve the areas of Grand Bend, Strathroy, Aylmer, and St. Thomas.  
Robin Tiller started her career in real estate with Coldwell Banker Canada in 2011, purchasing Appleby Real Estate in 2015. In 2022, she opened herself up to new opportunities as she was ready to expand her brokerage. At the same time, the previous owners of At Success Realty were looking for a change but wanted to ensure the new owner shared the same values, vision, and culture. Tiller met with the previous owners of At Success Realty a few times in the late fall of 2022 to confirm that this M&A was the right move. The process took approximately 6 months, as Appleby Real Estate re-branded to Star Real Estate, which then merged with At Success Realty on February 1, 2023.  
Robin Tiller, who is the second-year director on her local board, LSTAR, and serves on various committees, including the Arbitration Committee, Discipline Committee, Interboard Relations Task Force, and Brokers Issues Advisory Group, has two goals for Star Real Estate in 2023: continuous improvement and culture enrichment.  
"My first goal for 2023 is to focus on the current and future needs of the agents so they, in turn, can focus on their clients.  It is important that clients experience a seamless transaction by knowledgeable professionals, competent in the latest technology. My second goal is related to culture. The Coldwell Banker Canada network has a strong pride in giving back to their communities. I hope to continue this tradition by encouraging involvement in our service areas and beyond. The Coldwell Banker Star agents have a long history of embracing the spirit of volunteering and community sponsorships, which should make this second goal easy for us. It is such a joy to work with such inspiring agents," Tiller explains.  
All four offices have a renewed sense of momentum, optimism, and plenty of fresh signs as we enter the spring market, and we couldn't be more excited to see Star Real Estate continue to grow in the year ahead.   
About Coldwell Banker Canada: Founded in 1906, the Coldwell Banker brand is the most established residential real estate franchise system in North America. Fast forward over 100 years and the Coldwell Banker network is one of the most trusted in the world, with a global presence across over 40 countries and territories worldwide. The Coldwell Banker brand made its way to Canada in 1989 and has since gained a legacy of serving the real estate needs of Canadians from coast to coast for over 30 years. Since being acquired in 2021 by Canadian entrepreneurs Steve Houle and Karim Kennedy, the company strives to grow the brand's presence on a national level. Coldwell Banker Canada is ready to make their mark in the Canadian Real Estate Market and transform the industry along the way.  
For further information about Coldwell Banker Canada, please contact:  
Summer Scott 
Coldwell Banker Canada 
Direct line: (780) 619-0664 
summer.scott@coldwellbanker.ca 
For further information about Coldwell Banker Star Real Estate, please contact: 
Robin Tiller 
Coldwell Banker Star Real Estate, Brokerage, Owner/Broker of Record 
(226) 973-5596 
info@robintillerproperties.com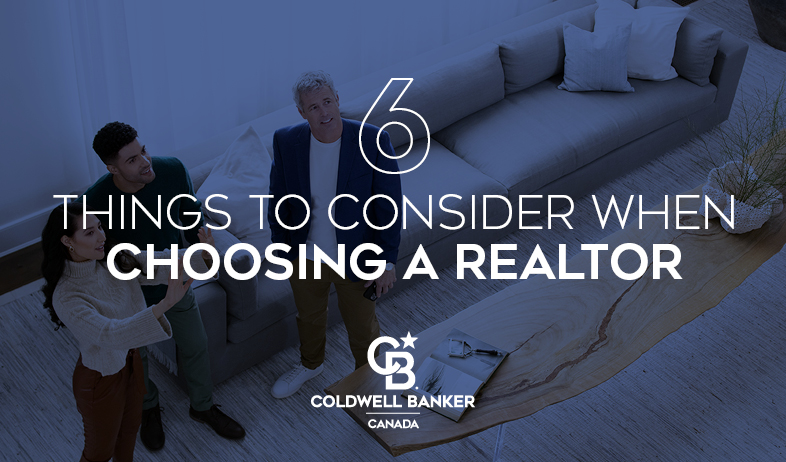 Choosing the right realtor can be stressful and overwhelming, but it is important to work with a realtor that shares your goals and mindset when it comes to buying or selling your home.
Here are 6 things to consider when trying to find the right realtor for you!
1. Knowledgeable about local market
Having an agent who is knowledgeable about their local market will be beneficial whether you're buying or selling. They might know some selling tips for your current neighbourhood or be able to advise you on your upcoming neighbourhood.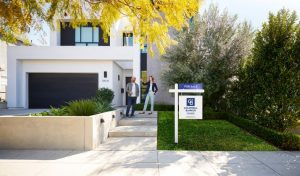 2. Experience
Knowledge is usually tied to experience, but what's really important is the number of transactions. A realtor with less experience might have more transactions than a realtor with more experience.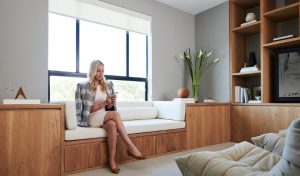 3. Commission
If you're selling your home, the commission you pay your realtor is negotiable, however, a lower commission might mean less services. So, if you're looking for a realtor that offers professional services like photography, videography and staging, it will come at a price.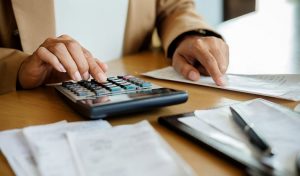 4. Compatibility
You want to trust your realtor and feel comfortable around them. Whether you're buying or selling a home, it's a big commitment, so you should be on the same page and have a good relationship.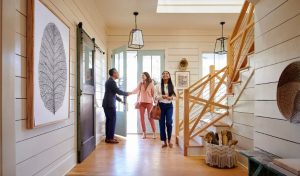 5. Commitment
You want a realtor that is committed to you and your home buying or selling needs. This means being available to answer your questions and concerns, while also making time to show you new homes and bring buyers to your current home.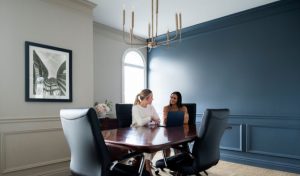 6. Marketing
Marketing is what attracts buyers, so your realtor should be able to market your property using professional photography and an alluring listing description. Check out other listings that they have on the market to determine if their marketing skills meet your standards. In today's market, having an online presence is absolutely necessary, so ensure that the realtor that you choose is utilizing social platforms and other online advertising tools.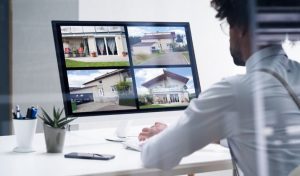 In terms of finding a realtor, ask your family and friends for referrals, check out ads and do some online research about the agent. Active listings can also tell you a lot about an agent by showing you what types of homes they currently represent and how long they have been on the market.
Information referenced from: